Finding trusted online money-making sites can be difficult. But if you know where to look, it's possible to find opportunities that don't require any start-up costs.
You may naturally think that working online wouldn't require an upfront investment just like a traditional job.
However, if you're looking for recurring income ideas, some may involve setting up your own side business or require you to purchase your own start-up materials.
If you want to know how to make money online without paying anything, there are many flexible options to consider.
Disclaimer: This post contains affiliate links, which means I may receive a small commission, at no extra cost to you, when you make a purchase. Please, read our affiliate disclaimer or privacy policy for more information.
13 Ways to Make Money Online without Paying Anything First
What if all you needed was a computer or cell phone and stable internet connection to start earning money online?
This is all that's required when you get started with these no investment online income opportunities below.
Be wary of any website that says you need to pay a fee in order to start working. Most legitimate companies will pay you to work and even to train.
If you're taking online surveys or completing short tasks online, these opportunities should have no upfront costs as well.
Simply put, online opportunities without fees will strictly pay you for providing a service or completing a task.
Here are some of the best options to consider if you're looking for ways to make money online without paying anything.
1. Download Nielsen Computer & Mobile Panel
In our review of Nielsen, we found that it is a legitimate research company that has been around for several decades. With Nielsen, you can make money online without money upfront.
Each month it gives away $10,000 in prizes but you can earn guaranteed rewards by signing up for its Computer & Mobile Panel.
The Nielsen Computer & Mobile Panel pays you for simply using the internet as you normally would. Just sign up, install the app on your phone or download its software to your computer.
Then, you'll earn up to $50 per year in passive income. You can browse the internet as you normally do each day and your private information will always be protected.
By enrolling in this program, you'll be helping Nielsen provide important consumer research to brands and companies so they can improve their products, services, and the overall customer experience.
Sign up for Nielsen Computer and Mobile Panel here and start earning today!
2. Answer Online Surveys for Pinecone Research
Taking surveys can be an easy and fun option to consider if you're wondering how to earn money online without paying anything.
Most of the time, we offer our opinion on various topics for free. When you sign up for Pinecone Research, you'll actually get paid to share your opinion and past experiences.
Sign up for free and create your profile so you can be matched with relevant online survey options. After each survey you complete, you'll earn points that can be redeemed for cash or prizes.
Online survey takers have the power to influence new products that may hit the market soon. Plus, you'll be compensated fairly for your time.
You will need to wait until you reach a certain number of points before you can redeem your earnings. However, you can commit to taking more surveys to speed up this process and earn more points.
Pinecone Research also has a mobile app so you can take surveys from your phone on the go.
Join Pinecone Research and make money while taking surveys on the go!
3. Sign Up For Survey Junkie
Survey Junkie is another popular survey site that you can use to earn money online without paying anything. Understand that credible survey sites will never ask you to pay upfront to join.
You should always be able to join for free because companies and brands pay the survey company to gather market research from people like you.
Survey Junkie is worth a try because they offer consistent opportunities and do a good job of matching you with survey opportunities that match your interests and experience.
If you fill out your profile in detail, you'll waste less time taking qualifier surveys that may not grant you admission to the paid survey opportunity.
After each survey you take, you'll earn points that can be redeemed for gift cards and rewards. You'll earn bonus points just for signing up and completing your profile.
Related: 17 Highest Paying Paid Online Surveys
4. Consign Items Online
Online consignment shops provide a great way to find discounted items online, but they can also help you make money online with no upfront cost as well.
Gently-used clothing is one of the easiest things you can sell online. You don't even need to have designer clothes to make a decent profit selling items online.
Sites like ThredUp will buy your clothes from you and resell them. ThredUp sells women's and children's clothing along with accessories.
You can create an account for free and request to sell your clothes to ThredUp. They will then send you a reusable bad and shipping label so you can send your clothes to them to consider.
If ThredUp is willing to buy some or all of your items after examining them, they will issue you a payment amount that you can either use to spend in the online store or cash out.
From start to finish, the process of selling ThredUp some of your clothing won't cost you anything. If they choose to buy your items, you'll earn some extra money.
ThredUp is not the only online buyback store. You can sell:
Related: I Need a Hobby That Makes Money
5. Become a Proofreader for Proofreading Services
Becoming a work-from-home proofreader is a flexible career that can be very profitable as well.
If you are good with grammar and spotting errors when you read, Proofreading Services is often hiring part-time and full-time remote proofreaders.
You can apply from any country and will have to complete a 20-minute assessment to demonstrate your skills.
With Proofreading Services, you can earn anywhere from $19 to $46 per hour depending on the project and turnaround time.
This job would be great for a freelancer with flexible availability since the projects with quicker turnaround requirements pay a higher rate.
You'll work with some of the world's top English proofreaders and be able to set your own schedule for the most part.
Of course, you can always learn from a professional for free and start your own remote proofreading business.
However, this may require upfront costs especially if you want to start your own website or pay for marketing.
When you apply with a company like Proofreading Services, it doesn't cost anything to get started and you can always brush up on your skills for free beforehand.
Try proofreading content online or review a college student's essay to gain practice.
Need proofreading training but you don't want to pay anything? Here is a free 45-minute proofreading workshop that will help you improve your proofreading skills.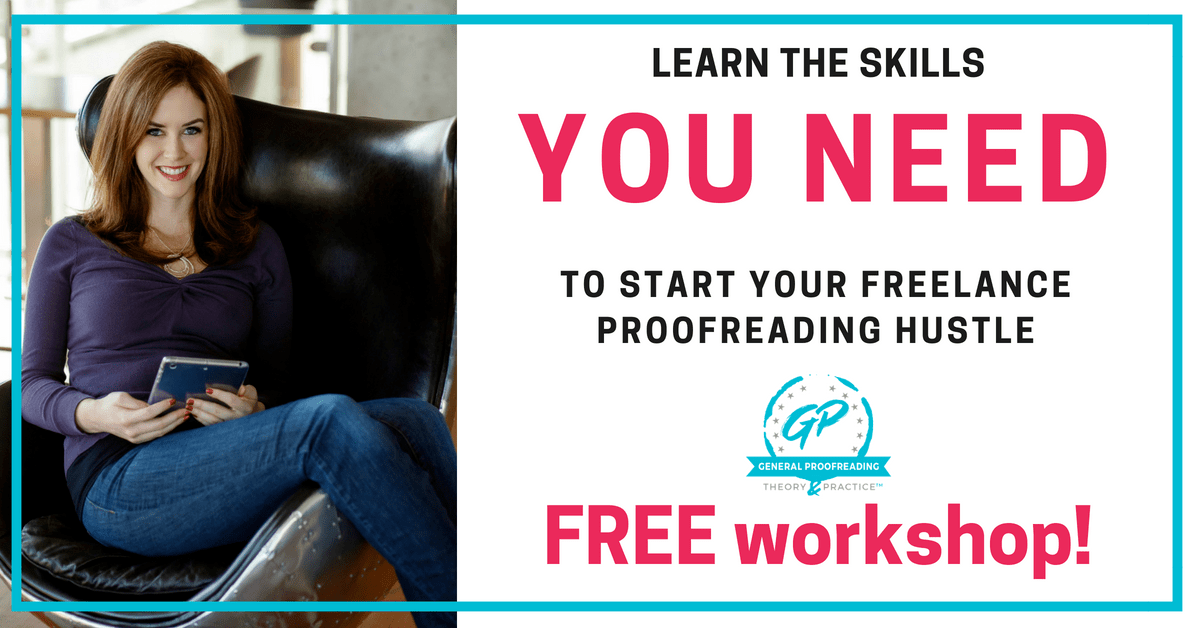 Related: Online Proofreading Jobs for Beginners and Pros
6. Earn Money or Gift Cards on Swagbucks
Get paid to search the web and watch videos with Swagbucks.
Swagbucks is a rewards website and app that will pay you for a variety of tasks. If you want to learn how to earn money online without investment upfront, there are a few ways to do this with Swagbucks.
One of the easiest ways is by setting the Swagbucks search engine as your default search engine. That way, where you conduct an online search you'll earn points.
You can also watch videos in a variety of categories ranging from news and entertainment to educational videos and recipes. Another free way to earn points is by taking surveys.
Swagbucks also offers bonuses like their almost daily 'Swag Code' which may be sent to you via email or posted to Swagbucks' Facebook or Twitter page.
Once you have the code you can enter it in on Swagbucks and earn free points. Your points can be redeemed for gift cards and cash via PayPal. Around 2,500 points will earn you a $25 gift card and 50,000 points will earn you a $50 gift card.
Related: Top Ways to Get Free Gift Cards
Related: Swagbucks Alternatives
7. Become a Transcriber for Rev
If you have exceptional typing skills, consider becoming a work from home transcriptionist for Rev.
Rev is a transcription and captioning company that pays contractors to complete short-term projects for clients.
As a transcriptionist, your main role would be to take video and audio files and turn them into written content.
To get hired for transcription jobs as a beginner, you must have strong English language skills and be able to accurately transcribe audio.
Accuracy is important because you don't want to send off work that is littered with errors. When you apply you'll need to take a grammar quiz and submit a transcription sample.
If you're approved to work for Rev, you can choose which assignments you work on and set your own schedule. Transcriptionists also get paid weekly via PayPal and earn around $245+ per month
Need free transcription training? Janet Shaugnessy has a Free 7-Lesson Transcription Mini-Course that will help you succeed as a professional transcriptionist.
Related: Rev Transcription Review
Related: Caption Writing Jobs
8. Become a Social Media Influencer
Social media like Facebook, Twitter, and Instagram are free tools that you shouldn't underestimate if you're looking to make money online without paying anything.
One of the best platforms to make money on is Instagram. Instagram influencers do not necessarily need to be bloggers. You can use the free social media app to build a brand and a following while consistently posting quality content.
Instagram influencers make money through paid sponsorships, giveaways, and affiliate marketing programs.
Brands often look for engagement and a sizeable follower account but this is something many people have achieved over time with a consistent effort.
As you build your following, brands may reach out to you via social media or you can pitch them.
While you can earn a ton of free products, an influencer with a smaller following can earn a few hundred or thousand dollars per month while a full-time social media influencer can earn anywhere from $30,000 to $100,000 per year.
Related: 21 Simple Ways to Make Money Without a Job
9. Content Writing
Are you a good writer? Freelance writing is a legitimate way to make money online without paying anything. You can write articles, blog posts, email and website copy and more and it doesn't cost anything to get started.
Begin by narrowing down your niche. Decide what topics you want to write about so it will be easier to find clients.
You can certainly market yourself as a 'general writer' but you may be able to earn more by narrowing down your niche.
You'll need writing samples and may have to start by writing free content at first so you can get experience and something to show prospects.
Use free tools like Grammarly to check your work and consider signing up for job boards like Fiverr, Upwork or the Problogger job board.
Online freelance job boards are usually free to sign up for and apply for gigs.
With a little determination as well as brushing up your writing skills, you can land paying work as a content writer without making an investment.
Later down the line, you may want to invest in your freelance writing business or side hustle but you can usually get started with little to no money.
Want free freelance writing training? Holly Johnson has a free workshop on building a six-figure writing career.
Related: Legitimate Online Typing Jobs
Feel free to check that out if writing is what you want to do.
Related: Get Paid to Write: 70+ Freelance Writing Jobs
10. Become a YouTuber
Becoming a YouTuber doesn't guarantee that you'll make money online, but it doesn't cost anything to set up your channel.
Choose a topic you'd like to make videos about and improve your channel over time. While people are making tons of money on YouTube, it's not easy and takes time to get monetized.
In order to monetize your channel, you need to meet certain requirements like having a certain number of hours watched.
More than likely, this means you'll need to consistently make quality videos and build up your subscriber base.
When your channel meets the requirements to become monetized, you can earn money through Google Adsense by placing ads in your videos.
11. Amazon Mechanical Turk
Amazon Mechanical Turk is a short-task crowd-sourcing marketplace where you can make money by completing short tasks.
Individuals and businesses outsource their work on this site and you can sign up for free and complete the simple jobs for cash.
All tasks can be completed online and range from things like looking for images, researching, answering questions, and more. Most tasks can be completed in 5 to 30 minutes.
While the work doesn't pay a ton, it's quick and easy to do especially if you have spare time when you'd normally be browsing the internet.
12. Participate in Online Focus Groups With Mindswarms
Mindswarms is a site that pays you for your opinion by providing virtual focus group opportunities.
Other focus group companies may require you to apply online then go to a location to participate in the panel study in person. With Mindswarms, you can do everything from the comfort of your own home.
Focus groups range from a variety of topics including food and grocery preferences, life experiences, cleaning products, devices you may own, medical care you've received, cars, employment, and more.
When you apply, you'll typically answer a question or two and you can record your responses from your computer if you get approved. Mindswarms pays anywhere from $30 to $50 per virtual focus group opportunity.
13. Test Websites With UserFeel
Believe it or not, you know a thing or two about websites. You're on a website now and odds are you visit several different sites per day. UserFeel is a company that will pay you to test out and review websites.
Each test will take about 20 to 30 minutes and you can give you a review via your phone or computer. There are no fees to get started.
You'll basically need to scroll through the website and record your honest feedback based on what you're seeing and experiencing. You may have to answer specific questions but you'll be paid $10 per test.
All you need is a computer with an external microphone or you can see if your smartphone will qualify. Complete tests at any time of the day and UserFeel will pay you with a PayPal or Amazon gift card.
Related: 13 Best Website Testing Jobs
You Don't Have to Pay to Get Paid
It's possible to make money online without an investment upfront if you can get creative.
Sometimes you may have to pay money upfront or buy materials and equipment especially if you are starting your own online business like a blog or e-commerce store.
If you are considering freelancing, you may need to cover some upfront costs depending on your clients or the company you choose to contract with.
However, if you want to find out how to make money online without paying anything, the best route to go is with a short-task website or a free online opportunity that will allow you to earn some extra money on the side.
When it comes to survey sites and testing websites, you can make money quickly without fees to get started.
If you're looking to become a social media influencer or start a YouTube channel, you will have to put in more time and effort before you can start to see any monetary gain.
Still, you have several options to consider so narrow down your interests and give some of these ideas a try if you're ready to make money online.