This post contains affiliate links, which means I may receive a small commission, at no extra cost to you, when you make a purchase. Please, read my affiliate disclaimer for more details.
If you've landed on this page, you're probably wondering how to become a transcriptionist and make money from home.
Transcribing is a flexible way to make extra money on your own schedule.
You get to set your own hours and work as much or as little as you want.
As a transcriptionist, you can work on projects in any of these three categories: general, legal and medical transcription jobs.
If you're new to transcription, I would encourage you to go after general transcription jobs for beginners. This category is easy to do and does not require much training or experience, although you should be detail-oriented, have good listening skills and type decently fast.
Become a Transcriptionist And Make Money From Home
One of the questions most people ask is if you can make money transcribing at home. In my quest to show you how you can become a transcriptionist and make money doing it, I had an interview with  Janet Shaughnessy.
Janet is the founder and creator of TranscribeAnywhere; a transcription website dedicated to offering extensive transcription training in general, legal and medical transcription.
She started her work from home journey as a medical transcriptionist back in 2007 and later created Zoom Transcription Services.
Having been a professional transcriber for many years, Janet has a wealth of experience in the transcription field and can help you to make money from home by transcribing in 2-4 months. Check out her free mini-course to see if you can pass the transcription tests that most companies require before you get started.
What is general transcription?
General transcription is the art of turning audio or video recordings into text documents. Transcriptionists employ special transcription software (Express Scribe + food pedal ) and skills to make clear and readable documents from these recordings.
Can Anybody be a Transcriptionist?
Are there any special skills, transcription training or equipment needed?
No, not everybody can be a transcriptionist. It takes training and specific skills to be a qualified transcriptionist. In addition to what most people perceive as perhaps the only skill required — typing — transcriptionists must possess a strong command of the English language, including grammar and punctuation.
They must know how to use word processing software for transcribing, including features and shortcuts needed to efficiently transcribe. Transcriptionists must possess a good ear and practice focused listening.
They must also be comfortable sitting at a desk and working alone. There's special transcription software needed to control the playback of audio and video files. The use of a headset and foot pedal are optional but used by most professional transcriptionists.
You can find cost-effective transcription sofwares and kits on Amazon.

Who Hires transcriptionists?
General transcriptionists transcribe anything other than medical and legal. This might include bloggers, podcasters, interviewers, researchers, academicians, conferences, marketers…the list goes on and on.
Legal transcriptionists work in a variety of legal arenas, including the courts, attorney practices, with court reporters, law enforcement, and insurance companies.
You can also find out how to make $1,000 per month editing transcripts for court reporters.
Do You Need to Make Any initial investments To Make Money Transcribing?
There's a small investment for the needed transcription equipment, usually under $100, assuming you already have a computer. Transcription training is essential and can be found online at various price points. Transcribe Anywhere offers the most comprehensive, yet least expensive.
Can you turn transcribing into a full-time job?
How often you want to work is entirely up to the individual. Some transcribers prefer part-time and some prefer full-time. I think the greatest benefit of working as a transcriptionist is the time freedom it brings. There's no way you can compare it to punching a clock.
Relates:  legit work from home jobs that can earn you a full-time income.
You've been a transcriber for almost 10 years. How did you get started? What has your experience been like?
Actually, it's been much longer than that. I started my at-home business going on 12 years ago now, but I first learned transcription in high school. I started my business by working as a subcontractor for larger transcription companies and, eventually, developed enough of my own clientele to start my own business.
Did you face any challenges while transcribing?
Transcribing is hard work, much more so than most people realize. It gets easier with time and experience, but I worked a lot in the beginning because, well, I had to support my husband and myself when he became disabled.
I didn't have a clear understanding of all of the new technology either, so I had to learn as I went, oftentimes spending way too long trying to figure things out. That's actually how the Transcribe Anywhere courses developed. They evolved from the notes I gave to my new hires to help bring them up to speed.
Tell us more about your course: Transcribe Anywhere: Theory & Practise
Besides what I've already mentioned, the best way to learn more about our courses is to visit the website, Transcribe Anywhere, where you'll find information on our courses, prices, and an enrollment form for our Free 7-Lesson General Transcription Mini-Course in general and legal transcription.
Which success tips or advice would you give to Someone Who Wants to Become a Transcriptionist?
Preparation is the first pillar of success. Don't try to wing it. I receive emails on a regular basis from students who've tried that and failed. "You just can't know what you just don't know."
Thank you, Janet, for taking the time to show us how one can become a transcriptionist and make money from home. 
Transcription can be a lucrative home-based business if you know what you are doing. That's exactly what Janet offers through her e-learning platform at TranscribeAnywhere. Go check it out if transcription sounds like the perfect work from home career choice for you.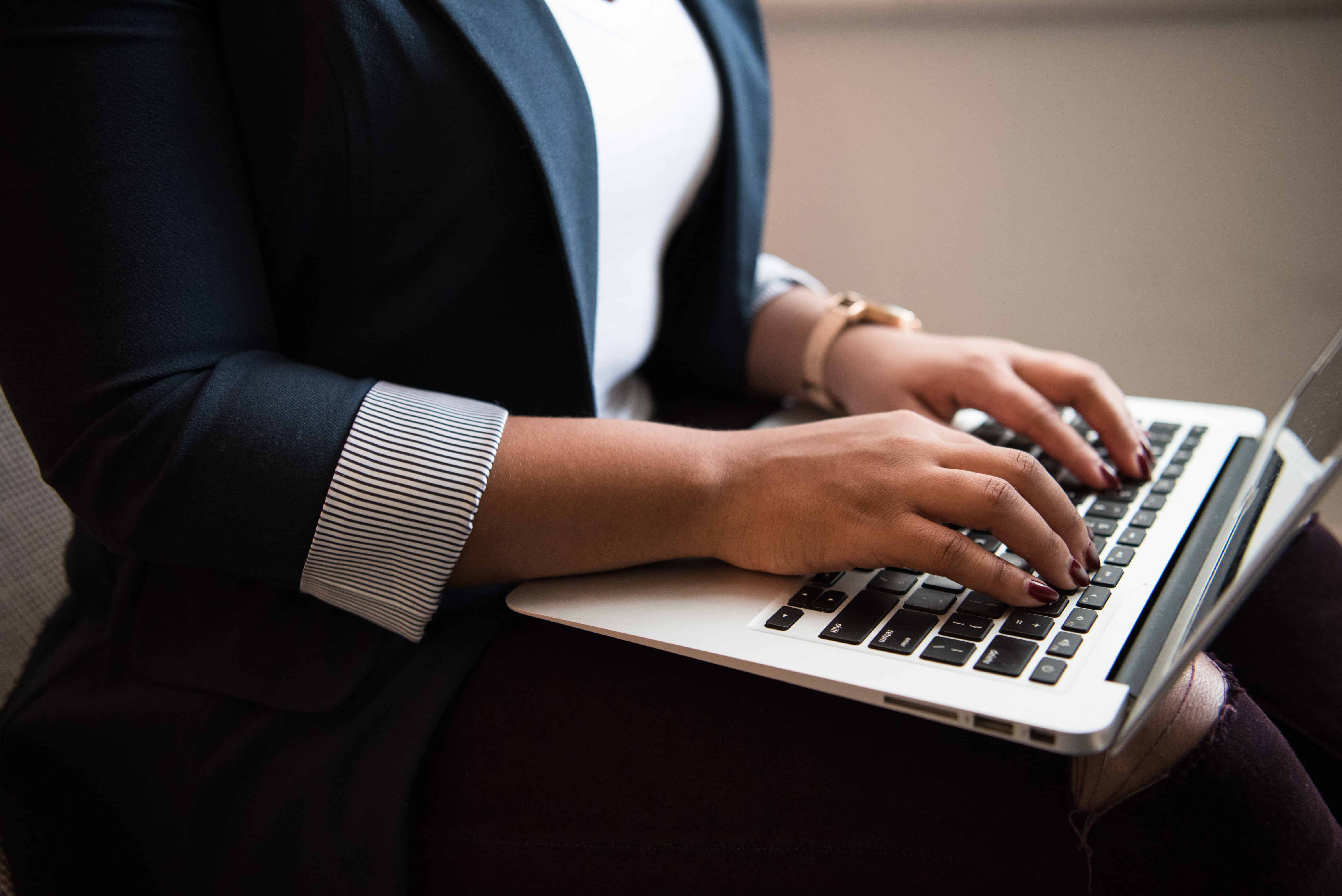 Companies Offering Transcription Jobs to Get You Started!
Now that we've covered, at length, everything you need to become a qualified transcriptionist, let's look at three companies offering transcription jobs, especially for beginners.
Rev.com
Rev.com is a San Francisco based transcription company known for hiring transcriptionists. They hire transcribers to work on academic, focus group meetings, business transcription among others.
They have an easy-to-use platform for claiming transcription jobs and submitting completed transcripts. They also have a forum where transcribers can share and express their views on how best they can serve clients.
Payments are done weekly via PayPal and work is available 24/7. Expect to earn in the upwards of $1,500 per month.
Rev.com was the first company I worked for when I became a transcriptionist and I enjoyed working here.
See the screenshot below!
TranscribeMe
TranscribeMe is also a great company with lots of transcription jobs. They hire beginners with no prior transcription experience, but you need to have a strong command of the English language and a decent typing speed.
To become a transcriptionist, you will need to complete a short transcription test (TranscribeMe exam) and if you pass, your account will be activated and you can head over to the work hub to take jobs.
If not, you'll get another chance to redo the test in a couple of days.
New transcribers normally earn $15 per audio hour but get an opportunity to take further TranscribeMe exams that allow them to earn even more money.
Payments are done weekly via PayPal and you can request a withdrawal once you reach the $10 threshold.
GoTranscript
GoTranscript is another transcription company known to have transcription jobs for beginners. They don't require prior transcription experience and accept transcriptionist from all over the world.
As a transcriptionist, you get to set your own working hours and you can work whenever you want and however much you want.
If you are searching for transcription jobs available worldwide, I would encourage you to give GoTranscript a chance.
They pay up to $45 per audio hour via PayPal or Payoneer.
Need more transcription jobs? Here are the 10 best transcription companies hiring beginners!
TRANSCRIPTION TOOLS & EQUIPMENT
    A good working computer
    A pair of 

headsets

 (Noise-cancelling headsets are the best)
    Fast internet connection
    Microsoft Word installed
    Express Scribe
    Foot pedal (Optional)
TRANSCRIPTION SKILLS REQUIRED?
    Listening skills
    Good typing skills
    Good grammar
    Research skills
NEED TRANSCRIPTION TRAINING & CERTIFICATION?
No problem!
Check out this Transcribe Anywhere ecourse.
If you didn't get a chance to have a look at the Free 7-Lesson Transcription Mini Course offered by Janet Shaugnessy, you can do so now. Head over to Transcribe Anywhere and have a look at your own space. You'll be glad you did.
Want to offer legal transcription services instead? No problem!
Take the Legal Transcription Free Mini Course and learn everything you need to know about legal transcription.
If you decide to take the full course, you will get a Certificate of Completion. Something that other course instructors don't offer.
STUCK AT THE APPLICATION PROCESS? NO PROBLEM
LOOKING FOR MEDICAL TRANSCRIPTION COMPANIES INSTEAD? WE GOT YOU COVERED!
NEED MORE RESOURCES?
These transcription e-books and courses will come in handy!
Have you done transcribing or know someone who does? I'd love to hear from you. Leave a comment below!
Liked this post? Share it on Pinterest!
How to Become a Transcriptionist And Make $25/Hour