Being able to make money online gives you the flexibility you need to spend more time with your family, attain financial freedom and connect with like-minded people around the world.
This has always been my dream, and I know it is for a lot of people, thus me writing this post.
It is possible to earn money online. The real challenge is knowing how to make money online free and avoiding scams.
I have taken the guesswork out of the whole process and outlined, in detail, 35 ideas to help you earn more money online this year.
Read on to find out more!
Disclaimer: This post contains affiliate links, which means I may receive a small commission, at no extra cost to you, when you make a purchase. Please, read our affiliate disclaimer or privacy policy for more information.
How to Make Money Online – 35 Ideas to Help You Earn More Money in 2021
#1. Become an Online Proofreader
Online proofreading is going through a transcript or a book that's already been written and catching spellings or grammatical errors.
If you have a keen eye for details and can't stand mispellings, you can earn extra money this year by becoming a proofreader.
Caitlin Pyle, founder of ProofreadAnywhere has been a freelance proofreader for many years. In 2014, she made over $43,000 just by working part-time.
She later created an awesome course: General Proofreading: Theory & Practice to teach beginners how to make money online freelance proofreaders.
She also has a FREE freelance proofreading workshop that shows you the basics of proofreading.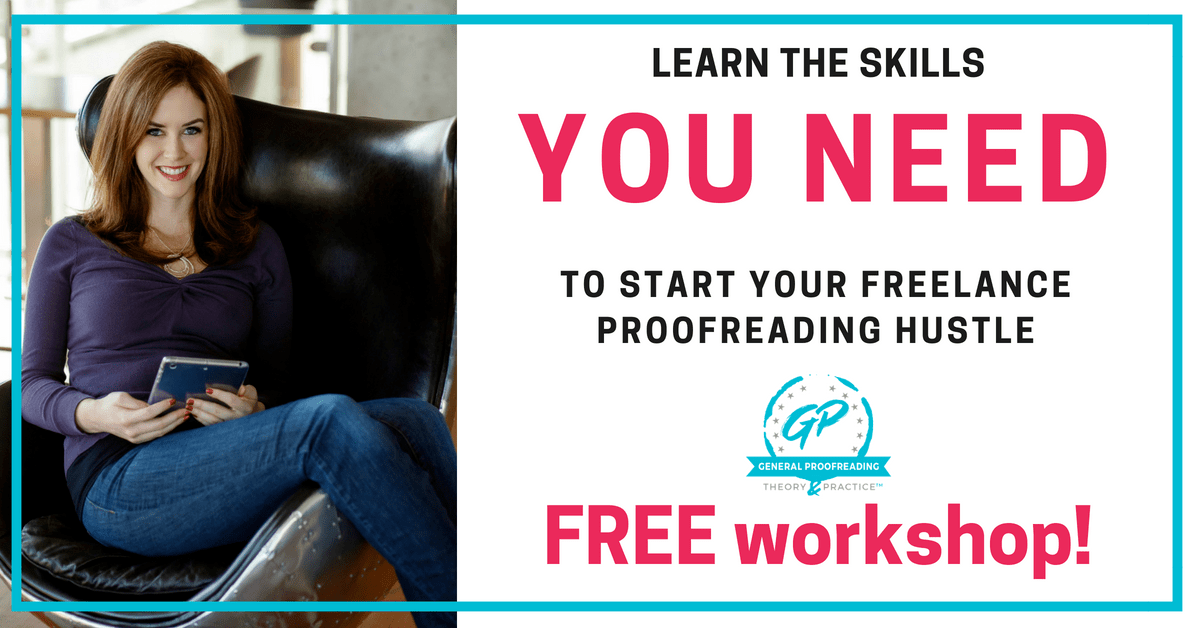 Click here to get instant access to her FREE workshop!
Awesome places to find online proofreading jobs for beginners:
Scribendi
Sibia Proofreading
Proofreading Pal
Kibin
You can also read more about how to train to be a proofreader. And you can take this free proofreading test to see just how well you know English grammar!
#2. Make Money with Online Surveys
Survey Junkie is a good company that can pay you to take surveys online while on your lunch break or even when watching TV. The surveys take 20 to 30 minutes max and pay a reasonable amount.
Answering surveys is one of the quick ways to make money online. Paid survey sites are willing to pay you to tell them what you think about their products or services. And these are mostly products or services that you use on a daily basis.
Paid online surveys are 100% free to join and some will even give you sign up bonuses.
Read: How to Get Free Money: Grab $664+ From These Companies
My favorite survey sites that I recommend are:
Pro Tip: Sign up with as many survey companies as possible so as to get work throughout the month thus making more money. Some companies just have a few surveys per month.
Related: How to Make $100 a Day
#3. Earn Money Online as a Bookkeeper
Many people when they hear of bookkeeping, they think it's all about calculations and numbers. Well, it is to some extent but you can absolutely earn money online as a bookkeeper even as a beginner. You just need the right training to get started.
Bookkeeper Business Academy is a great place to start if you want to give bookkeeping a chance.
Related: How to Become a Virtual Bookkeeper
#4. Start a Profitable Blog
Starting a blog is my favorite way of making money online these days. A blog allows you to write about topics that interest you, you get to connect with like-minded people, and most of all, you are not exchanging your time for money.
You get to earn passive income that comes in month after month, and even in the years to come. Though growing your blog to this point does take time and hard work.
Getting started with your blog is quick and easy. Just head over to Bluehost and get set up for as little as $3.95/month.
A few months ago, I didn't know much about blogging. I didn't even know that it was possible to make money with a blog but meeting Michelle Gardner of Making Sense of Affiliate Marketing changed everything for me, and my life will never be the same again.
She taught me the different affiliate marketing strategies I could use to make money with my blog. I'm happy to report that I'm currently earning $4,000+ per month from this blog on autopilot.
You can read all about it in my latest income report of how I made $4,789 blogging in January 2019.
How to Make Money with a Blog for Beginners
There are many smart ways to make money with your blog. You can:
Promote affiliate marketing productsa to your audience and earning commissions whenever they buy.

Making Sense of Affiliate Marketing

explains this in more details.
Write sponsored posts of influencer networks like Linqia and Social Spark
Sell ad space to Mediavine, AdThrive or Media.net
Create a "Hire Me" page and letting clients hire you that way
Related: 28 Weekly Paid Jobs
#5. Sell Your Freelance Services on Fiverr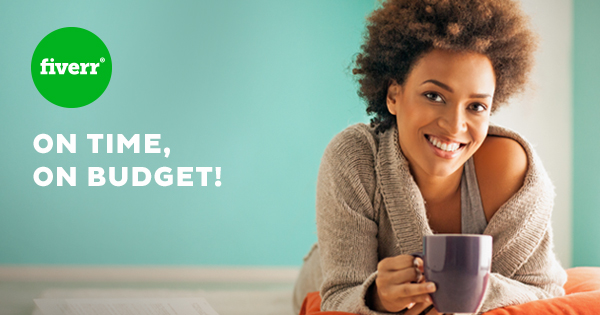 Fiverr is a great freelance marketplace for selling your services starting at $5. The services can range from transcription, graphic design, singing, intro videos, voice-overs etc.
They expanded the earning potential by introducing 'gig extras' where you can sell your services for up to $4,500 per order if need be.
This is a great option if you are working on large projects like designing websites, writing proposals or doing extensive web research.
After finishing the project, the client will review your work and give you feedback. Then, your money will be automatically credited into your Fiverr account but you have to wait 14 days before withdrawing.
This measure is put in place in case a customer wants a refund. After the 14 days, you can withdraw your funds to your PayPal account, bank transfer or using Payoneer MasterCard. Click here to learn more about Fiverr!
#6. Online Tutoring
If English is your first language, you can tutor/ teach young kids in China how to speak via Skype and get paid $14 to $24 per hour.
A company like VIPKid is very strict and may require a degree but we have other companies like Magic Ears that hire teachers without a degree.
If you have a degree I highly encourage you to try out VIPKid. But, if you don't but still want to teach, you can get started with Magic Ears. It pays just as high as VIPKid.
Click here to make money online today with Magic Ears!
Related: VIPKid Review 2020: is VIPKid Legit and is it Worth Your Time?
#7. Earn Money Online As An Airbnb Host
If you have a spare room in your house, you can earn as an Airbnb host. Aside from the money, you get an opportunity to meet new and interesting people.
Just go on Airbnb and click on become a host then those interested will look for you. This is one of the legitimate ways to make money online that don't require much time or effort from you.
How much you earn will vary depending on location and other factors. But, most Airbnb hosts earn up to $750 per week.
Click here to find out how much you can earn from your location.
#8. Start a Dropshipping Business
Drop shipping is where you set up an online store using Shopify then list products that you want to sell.
When a customer makes an order, you send the order to your manufacturer then he/she ships the product directly to the customer and you get your money.
Products for sale will depend entirely up to you. They can range from camping materials, toys, kitchenware or even dresses. Just make sure there is a market for it.
Drop shipping is a profitable business that can be done on autopilot, so long as you have reliable manufacturers.
Click here to start a Shopify store and make money online today!
Drop shipping tools to help you make money online fast
Want to learn more about dropshipping? Feel free to check out Dropshippingit. DropshippingIt is an online blog run by Samwel Dollah. Samwel has been dropshipping for the past 10 years and has mastered the art of eCommerce business. He shares dropshipping tips, hacks, mentorship & drop servicing on his blog.
#9. Become a Freelance Writer
If you have excellent grammar skills and you can write well then, congratulations! You might have just gotten yourself a work from home job that's going to earn you extra cash for years to come.
As a freelance writer, you will be writing blog posts, articles or e-books for different clients, mostly blog or website owners.
Gina Horkey makes the freelance writing journey easier for you by showing you the most profitable freelance writing niches to get you started.
Read: Best Freelance Writing Jobs for Beginners
#10. How to Make Money As a Virtual Assistant
You can earn money as a virtual assistant when you complete administrative tasks like setting up appointments using Google Calendar, doing web research, website maintenance, posting content on social media platforms like Facebook and Pinterest etc.
Diana Ennen and Kelly Poelker explain this in more detail through their e-book Become a Highly Sought After VA.
You can also read more on how to become a virtual assistant and make $40 per hour
#11. Become a Transcriptionist
Transcription is listening to audio recordings and typing them in Microsoft Word or any other word processing software like WordPerfect.
Working as a transcriptionist is one of the best smart ways to make money online, and you can even set your own working hours.
I recently had an awesome interview with Janet Shaughnessy and she shared how to become a transcriptionist and earn up to $75,000 per year.
You can also check out this article to find more online transcription jobs for beginners.
#12. Make Money with Affiliate Marketing
Affiliate marketing is the process of promoting other people's products to your target audience and earning commissions when they purchase. This is one of the legit ways to make money online this year.
The top affiliate programs pay 10% to 75% per sale.
Affiliate marketing is also a great way to make money online. I say this because the hard work has already been done for you. You don't do research or create the products yourself. We know how time-consuming it can be to create a product(s).
Your work is to get signed up with the right affiliate programs, get the products in front of your audience and earn commissions when they purchase. It can't get any better than that!
The best affiliate programs I recommend:
You can also read more about the best affiliate programs for bloggers
#13. Create & Sell eBooks
If you are knowledgeable about a particular topic, you can compile your ideas in a systematic way and sell them to your audience.
And, it doesn't have to be 100 or 200 pages before you publish. It can be as short as 30 or 50 pages long. Make sure you cover the most important points.
Amazon Kindle Direct Publishing, CreateSpace and SendOwl have made it so easy for people to make money online these days. You can make good money by creating and selling your own e-books.
If you want to start creating e-books, this amazing guide by Leslie Samuel, How to Create and Sell an eBook will get you started.
Click here to start selling your e-books and make money online now!
#14. Create & Sell Online Courses
Online courses are similar to e-books. The only difference is that online courses are more detailed. With online courses, there is more room to include worksheets, checklists, audios, and videos.
Regina Anaejionu over at Byregina.com is a successful blogger with lots of online courses. She sells them using the Teachable platform. You can check out her website for some inspiration.
Click here to start selling your online courses today!
#15. Make Extra Money As a Graphic Designer
Graphic design skills are more in demand now than they were 10 years ago. Both online and offline business owners want logos, illustrations or web designs that are appealing to their target audience.
If you have these skills put them to good use by designing websites, creating logos or Kindle e-book covers for authors and other online entrepreneurs.
Platforms like 99Designs or Fiverr.com have thousands of graphic designers in the graphic design category alone. That number is proof enough that this skill is in high demand. Expect to earn $10 to $30 as a beginner.
Awesome places to make money online today as a graphic designer
#16. Sell Stock Photos
It's illegal to take someone's picture, without permission, and use it as your own. Google frowns so much about this practice.
So, bloggers and online business owners have opted to buy stock photos that they have full rights to.
If you can take beautiful pictures that people love, don't let that talent go to waste. Utilize it and make money online free.
Best stock photography websites:
Some female bloggers have come out and created their own stock photography membership sites.
Mostly they use a plugin like Paid Membership Pro and Amazon S3 or Dropbox to host the photos then charge a monthly fee.
If this seems like something you want to do, pick up a camera, install Paid Membership Pro and start taking those stunning photos!
Click here to start selling your photos today!
#17. Become a Voice-Over Artist
If you have a great voice and the ability to speak like a celebrity or a famous person then you are in business.
Fiverr.com has so many voice-over artists selling their talent for profit. You can also do the same. Selling your services on Fiverr is one of the easy ways to make money online
Click here to join Fiverr and start earning as a voice-over artist!
#18. Become a Captioner
If you've ever watched a movie and saw words on the screen that corresponded to what the character in the movie was saying, those are called captions. And the person doing that work is a captioner.
Captioners listen to a series of videos then insert subtitles as required. If you are a transcriptionist looking for more ways to make money online, captioning can be a great addition.
Rev.com has open positions for freelance caption jobs. You can check it out and see if you are a good fit.
Other work from home companies with freelance caption jobs:
Related: Become a Captioner
#19. Customer Support Agent
If receiving calls and talking to people on the phone is not a problem for you, you can make money online as a customer support agent.
We have lots of companies that can pay you to talk to customers on their behalf at a fee. This involves answering questions about a company and the products or services they have to offer.
Note: You may be required to work on a set schedule and be in a quiet environment.
Quiet environment means, no dogs barking in the background, no children playing or crying if you are a work-at-home mom like me.
Don't have a quiet environment?
Check out this list of 70+ Legitimate Non-phone Work From Home Jobs.
#20. Data Entry Jobs
Many beginners prefer getting online data entry jobs because they feel that they are easy to do and can earn them quick cash. Unfortunately, there aren't that many opportunities to make money online doing data entry. But, here are the few good ones I know:
#21. Become a Moderator
A moderator is someone who takes care of an account on behalf of the owner. Moderators are usually hired to work on forums or social media platforms like Facebook, Pinterest, Instagram etc.
Your work involves replying to comments or questions asked, ensure group members are following rules, bring order in case of a conflict and avoid spam by deleting members who are uncooperative or who post content that is prohibited.
Best Moderator Companies:
#22. Become a Translator
I have seen many authors, bloggers, and online business owners wanting to translate their e-books, articles, podcasts into other languages other than English so they can reach non-English speaking markets like French, German or Chinese.
If you can speak these languages fluently then you should put them to good use and make some money.
Remote Translators & Translation Jobs
#23. Create Apps
The rise of Smartphones has led to the rise of apps. You can use websites like Apps Geyser to create eye-catching and beautiful apps that business owners and bloggers will want to buy.
If you do a great job, you can definitely make good money selling apps to online business owners.
Upwork and Fiverr.com are two great places I can recommend for you to use as a beginner.
#24. Become an Amazon FBA Seller
As an Amazon FBA Seller, you will be sending your products in bulk to Amazon and they sell them on your behalf. This is a good online business model because you don't have to worry about shipping or keeping inventory.
Jessica Lerrew, owner of the Selling Family runs this business and they earn six figures a year. They also have a great free e-course that you can check out if you are interested in the Amazon FBA Seller business.
You can also check out their Amazon FBA: Step by Step Guide on How to Make Money by Selling on Amazon if you want to learn more than the basics.
Related: 45 Online Night Jobs
#25. Sell T-shirts on TeeSpring
Let your creative juices flow by creating and selling T-shirts on TeeSpring. The Penny Hoarder has an awesome post on how to make money with TeeSpring.
This article will show you how to design a t-shirt, how to set goals and price points, how to name your campaign, how to market your idea using social media and finally, how to make money.
You can also check out a case study by Lewis Ogden who made $400 in one week on Teespring using Facebook ads.
#26. Sell on Etsy
Are you creative and have a talent for crafting handmade goods? if you are, then you can make some money this year.
Here, you create printables, bracelets, furniture and list them for free on Etsy. Just let your imagination work for you.
In 2014, Sarah over at Unsettle.com turned $0.30 into $5,000 in 4 months on Etsy.
You can check out her guide on The Ultimate Guide to Selling on Etsy: How I Turned $0.30 into $5,000 in 4 Months.
#27. Sell on eBay
If you have old things around the house that you no longer use but feel they still have value, you can sell them on eBay.
eBay is a marketplace that will allow you to sell anything. The best part is you get started for free. You only pay when you reach a certain limit in your listings.
The advice I can give you is, make sure you check out what others are selling in your category so you have an idea of what's hot and what's moving quickly.
You can also use the auction feature that allows you to sell your products at a discounted rate.
The more the discounts the more products you will sell. David Siedeman has A beginner's Guide to Selling on eBay that you can read over at Forbes.
#28. Make Money Online on Amazon MTurk
This site has tasks called HITS (Human Intelligence Tasks). That name came about because they believe that humans can do a better job than computers can.
The tasks range from transcription, data entry, and answering some simple questions. They pay through the bank or Amazon Gift Card.
Related: How to Make 1000 Dollars Fast without A Job
#29. ClickWorker
This company will hire you to do micro tasks like copy-writing, writing, translating, SEO, data entry, research, and tagging. This is a worldwide opportunity and you get paid via PayPal.
Related: How to Make Money Online and Get Paid Through Paypal
More Smart Ways to Make Money Online
#30. Usability Testing
As a beta tester, your work involves visiting an app or a website then give your honest feedback about the experiences you've had, noting down features and benefits.
Most app developers or website owners want to know how user-friendly their apps or websites are before releasing them to the market, hence the need to hire beta testers
Depending on the company, you can make $10 to $15 per test for just 10 to 30 minutes of work.
For further reading, check out these amazing website testing jobs for beginners
#31. Mystery Shopping
A mystery shopper is someone who helps businesses to improve their customer service by going to a company, posing as a customer, monitoring everything that happens there then give honest feedback from a shopper's point of view.
Afterward, the mystery shopping company pays a fee for doing the task.
In addition to the mystery shopping money, when you make a purchase in that same company you get reimbursed back a portion of that money.
Legitimate Mystery Shopping Companies
#32. Search Engine Evaluator
A search engine evaluator (also known as a Google rater) is someone hired by Google or Bing to find out how relevant search results are when a word or phrase is typed in the Google search bar.
For example, when someone is looking for Virginia Nakitari, owner of Earn Smart Online Class, earnsmartonlineclass.com should show up on the first page of Google, because this is the most relevant page to find more information about that person.
Other pages like Facebook, Pinterest or Google+ may show up but the main page should be my contact page.
Google or Bing hires search engine evaluators to make sure the right information shows up. The pay varies but most companies pay $13 per hour.
Best Search Engine Evaluator Jobs:
#33. Listen or Sell Music
There are two ways to this: One is you can create your own music and sell on sites like SongCast or Sellfy. Or two, you can listen and rate music at:
#34. Online Contents & Giveaways
Other ways to make money online is to join online contests and giveaways. If you are lucky, you can win cash or gift cards during these giveaways.
All you have to do is join the contest or giveaway, follow the instructions then wait for the draw date.
Once all this is done, a winner will be announced and the reward will be given. Those hosting may give you money or gifts depending on what the content is about.
#35. Webinars & Workshops
Once you start selling e-books and e-courses hosting webinars and workshops becomes really easy.
Allison Marshall over at Wonderlass hosts webinars and workshops using Google Hangouts and WebinarJam.
WebinarJam makes it possible for you to host a webinar once then sell it over and over again. Talk about a real recurring income!
Final Thoughts on Making Money Online
As you have seen above, there are many ways to make money online. Whether you want to make money online with surveys, start a blog or do affiliate marketing, the choice is yours.
So, if you've been asking questions like how to make money online without paying anything. You've got your answer.
You can practically make money online by doing a variety of things. You are not restricted to one specific area and the best part is you get to make money online free. You can also learn 21 more ways how to make money without a job.
Related: Want to know how to make money for Christmas gifts in crunch time?
Do you make money online now or know other best ways to make money online? I'd love to hear from you. Leave a comment below!
Liked this post? Pin it!
Best Ways to Make Money Online in 2020