ProofreadingServices.com is an awesome company offering editing and proofreading services worldwide. They've been in business for a number of years and their proofreaders can earn up to $2500 per month.
I wrote an amazing list of 31 online proofreading jobs for beginners and ProofreadingServices.com was among the top companies I highlighted.
Today, I've decided to write a detailed Proofreading Services review to help you learn more about the company and how to make money from it.
Do You Need Training to Work for Proofreading  Services?
I know you may be asking yourself, "ProofreadingServices.com offers entry-level tasks but do I need training to succeed?"
You're right to ask the question.  All legitimate proofreading companies require some form of training before getting started. Luckily, you don't have to pay a penny for this training.
Caitlin Pyle is a lifesaver. She created a FREE 45-minute proofreading workshop that teaches you how to be a freelance proofreader. She shows you the basics of proofreading and helps you understand, early on, if it is something you want to do.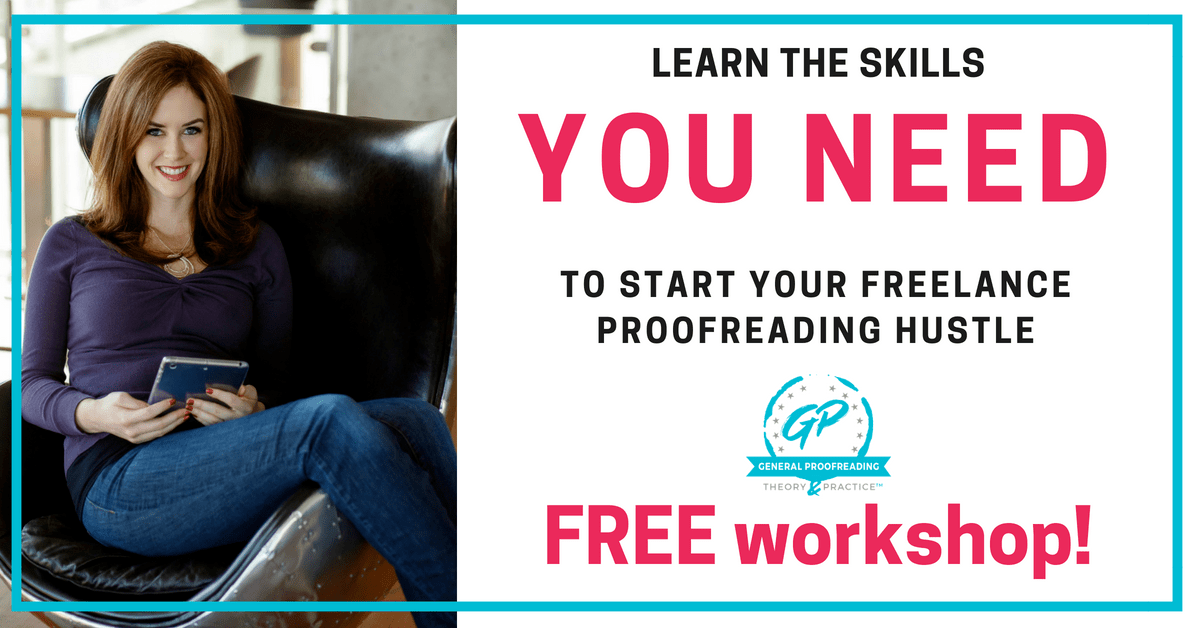 Click here to get instant access to her FREE 45-minute proofreading workshop today!
Entry-Level Work at Proofreading Services
Now that that's out of the way, let's go straight to the Proofreading Services review and see how we can get entry-level proofreading work!
What is Proofreading Services?
Proofreading  Services is an award-winning company known for hiring professional proofreaders and editors to go through written materials for authors, businesses, academics, and even job seekers worldwide.
The company was founded in 2011 by a Yale graduate, Luke Palder and has seen tremendous growth over time.
Proofreading Services is headquartered in San Francisco, California, but has a worldwide customer base. They've served over 10,000 customers in over 100 countries worldwide.
Reputable names topping the list of satisfied customers are well-known organizations like IBM, Cisco, Vogue, Pearson, University of Cambridge, Harvard, and the U.S Department of Energy.
I would also like to point out that Proofreading Services has expanded its market and offers other services besides proofreading. They offer other services like transcription, translation, cover design, ebook formatting, resume writing, plagiarism checking, and tutoring.
Related: 12 Online Tutoring Jobs for Teachers
Proofreading Services Professional Requirements
Most proofreading companies expect you to have a degree, impeccable English skills, and a sharp eye for details but Proofreading Services puts more emphasis on their 20-minute proofreading test. For you to qualify as a proofreader, you must have a score of 95% or above.
Once you pass the test, their onboarding team contacts you and gives you guidelines after which real work will be assigned. This is a worldwide work from home opportunity.
Proofreading Services Review: Working Hours and Pay
Proofreading Services has both full-time and part-time positions available. They have flexible working hours and you can work however much you want.
They have competitive pay ranging from $19 to $46 per hour.  How much you earn will depend on the turnaround time of the work assigned. Urgent deadlines offer higher pay and projects with less urgency have a lower pay rate.
ProofreadingServices.com Reviews and Feedback
This Proofreading Services review would not be complete if I didn't talk about customer reviews or feedback.
I  couldn't find feedback from people who actually work for Proofreading Services, but it was evident that this is a good company. I drew this conclusion from the many ProofreadingServices.com reviews I saw from satisfied clients. Let's read some of the reviews below.
ProofreadingServices.com helps us with day-to-day work and also proofread our Estate Planning Book. They have assembled a top group of editors/proofreaders who can turn things around fast and not "break the bank." – Samuel Silverman, The Lawfirm of Thomas Silverman.
I've used ProofreadingServices.com for several years. They have always delivered a great product to me in a timely and cost-effective manner. I will be using them more in the future – Paul Burton, Creator of Quit Spacing.
ProofreadingServices.com helped me out of a time crunch by professionally editing my document and delivering well before my requested deadline. A valuable service well worth the sensible price. -Palmer Pinckney
How to Apply for a Position at Proofreading Services
Getting paid work at ProofreadingServices.com won't be difficult at all. The company specifies on their website that they have both full-time and part-time proofreading positions available.
They normally hire proofreaders who demonstrate superlative proofreading and editing skills and you are free to apply from any country.
Head over to their website by clicking on the career page, then click the apply to be an online proofreader button.
The button will take you to a new window that contains the proofread quiz. The quiz is set at 20 minutes so be sure to answer the questions as fast as you can.
If you want to do a self-test before applying, try our 20-question proofreading test.
Proofreading Service's quiz basically focuses on grammar and English skills. Having glanced at the questions, it is proper to say that they use the test to see if you are a good fit for their projects or not.
The quiz also has a section for you to indicate your professional experience. If you've done transcription, written resumes or did tutoring in the past, you get an opportunity to tell them about it here.
It is advisable to disclose such vital information when applying for a job. You may miss an opportunity to become a proofreader but get hired as a tutor or a resume writer instead.
Proofreading Services Review:  Summary
Based on the information I've gathered about ProodreadingServices.com, this seems like a legit company that you can work for to earn money from home by doing remote jobs. They are always looking for proofreaders and editors to add to their team.
It might be difficult to get in the first time, but you shouldn't give up if your application is declined initially. Just keep trying. You might get lucky the next time.
If you've been trying without much success, it might be a good idea to get some proofreading training before applying for a position again.
Caitlin Pyle has a FREE 45-minute proofreading workshop that will help you up your proofreading game. Caitlin has been a professional proofreader for a number of years and earns up to $50,000+ per year from her proofreading business.
Have you used Proofreading Services before on know someone who is currently working there? I'd love to hear from you. Leave a comment below!