There are tons of great online jobs that don't require an investment for moms and dads, but the best online jobs for college students are a bit more unique and focused.
In 2014, the Economist reported $1.3 trillion of outstanding student loan debt in the US, and over 7 million students were affected.
If you're a college student with debt, don't worry. It's more than possible to make some extra money to alleviate that debt and ultimately pull yourself out.
This list contains only genuine online jobs for students to earn money in order to be as helpful as possible.
You may prefer to work locally, but online jobs for college students to do at home are some of the best opportunities.
I say this because these jobs have flexible working hours, you can decide how much you want to earn per hour, and sites like Fiverr offer you an opportunity to start your very own online business.
Best Online Jobs for College Students (Without Investment)
Within this list of jobs, I've referenced some college students who run successful online businesses and have attained financial freedom doing so. If you don't have money to spend, you can do these without investment!
#1. Install Apps on Your Devices
One of the easiest and most passive ways to earn money as a college student is to install an app on your mobile devices.
Nielsen Computer & Mobile Panel is an awesome company that pays you real money. All you have to do is install the Nielsen app which helps them use anonymous data to improve the products and services you use online. Your efforts will not go to waste.
Nielsen Computer and Mobile panel gives away $10,000 each month in prizes. You can potentially get a piece of that pie by installing their app on your iPhone, tablet and any other electronic device you use on the internet.
Learn all about it in our Computer Mobile Panel Nielsen review.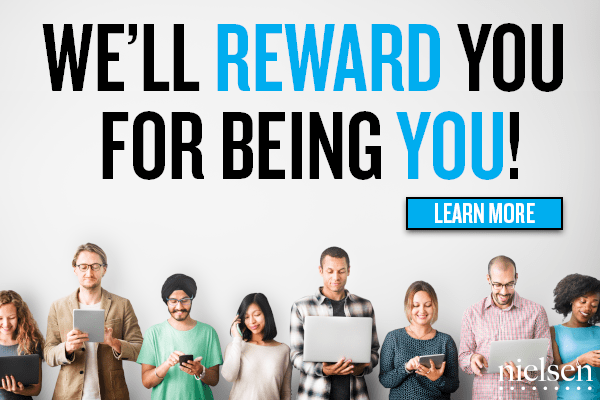 Click here to install the Nielsen app and start earning rewards today!
#2. Freelance Proofreader
A freelance proofreader is someone who checks for spelling mistakes or grammatical errors in books, manuscripts or other written materials. Whenever I think of proofreading the one name that comes to mind is that of Caitlin Pyle, experienced proofreader and founder of Proofread Anywhere.
Caitlin earns $50,000+ per year just by proofreading content from home while enjoying fun vacations. Proofreading is one of the best online jobs for college students because it allows you to exercise your grammatical skills and earn money while doing it.
Caitlin has a FREE 45-minute workshop that teaches beginners how to make money by proofreading documents from home.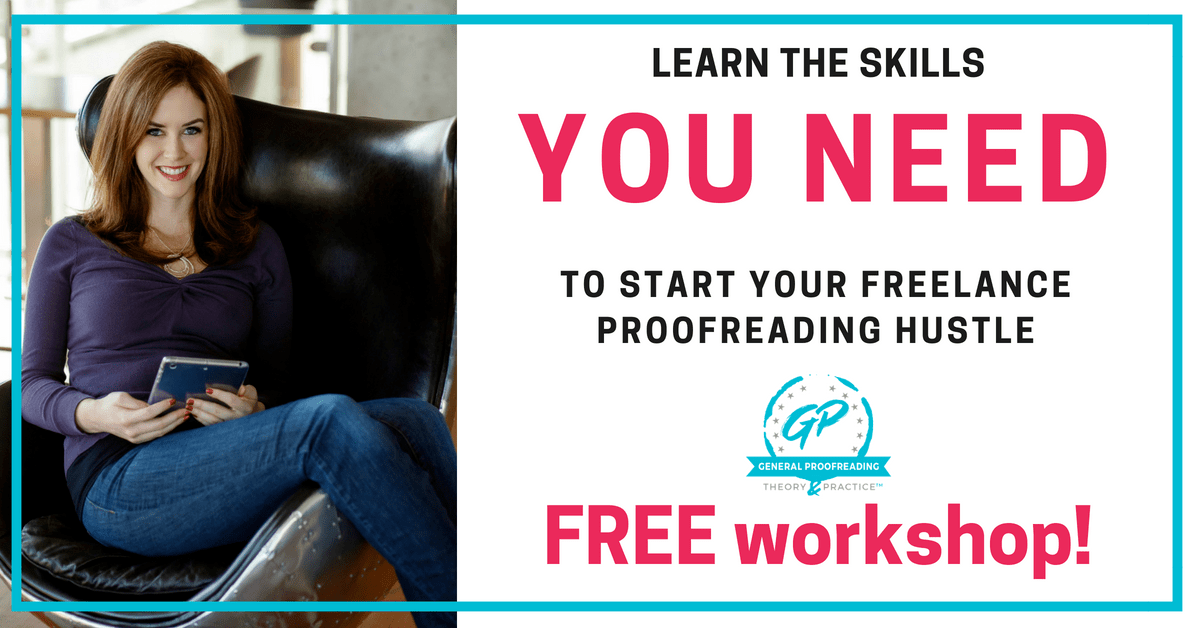 Click here to get instant access to her FREE workshop!
#3. Online Tutor
Just because you are a student doesn't mean you can't teach others online and make money. The online space has made it possible for you to teach English to young kids from the comfort of your house or even in the dorm room.
All you need is a pair of headsets, a working Computer with Skype installed and some free time on your hands. We have a good number of tutoring companies that allow you to pick your own hours.
As a student, you may be squeezed for time but if you can get 3 or 4 hours a day, you can teach and earn some extra cash.
A company like VIPKid hires graduate students who hold a Bachelor's degree. If you're an undergrad, check out Magic Ears instead. This company has online jobs for college students with no experience or a degree!
Got a bachelor's degree and some teaching experience? Click here to start earning with VIPKid!
Don't have a degree but still want to teach? Click here to join Magic Ears and start earning today!
#4. Take online Surveys
Taking online surveys can be a great way for college students to bring in extra cash during summer or in their spare time. Surveys are easy to do and they take 20 to 30 minutes to complete.
As a survey taker, expect to earn $5 to $15 per survey on average, but the high paying surveys pay up to $100 per survey.
We have a good number of market research companies that will pay you to air your views or share your opinions about certain products and services.
These products and services are stuff you use on a daily basis, even as a student. So, it won't be difficult for you to share the experiences you've had with stuff you use as food, clothing, electronics or hotels. It's just as simple as that.
A good survey company known to have the highest paying surveys is Vindale Research. Vindale has focus group meetings that you may have to join in person.
Personally, I don't think this is a bad thing considering the amount of money they are willing to pay per survey.
Other best and highest paying survey companies to check are:
#5. Join Fiverr
I 've started with Fiverr.com because this is among the best online jobs for college students. Fiverr is an online marketplace for selling freelance services starting at a cost of $5.
I'm not sure what you want to sell but freelance services that do well on Fiverr are graphic design, SEO (search engine optimization) services, creating apps, building websites and writing & translation.
If you are not sure of what to sell, I encourage you to take out a pen and paper and write down your passions, talents, and interests then narrow down to 1 or 2 that are profitable.
I mentioned that most services start at $5 per job, but you can charge as high as $1,500 per order. Usually, this happens when working on big projects like graphic design or programming type of work.
The one thing I love about Fiverr is you decide the delivery time. And, this is huge for college students who may not have a lot of time on their hands. That's why part time online jobs for college students here always win the race.
The standard time set by Fiverr to deliver a project is 3 days, but if you are worried that this may affect your class work, you can set it to 5 days. Clients won't mind waiting for 5 days if your work is good.
By the same token, you can set your delivery time to 24 hours or 1 day and charge extra for the fast delivery service.
Still not convinced?
Sean Carney, a student from Ithaca College is now a top rated seller on Fiverr. And this article on 15 Great Entrepreneur Fiverr Success Stories should inspire you enough to get started.
#6. Freelance Writer
Another awesome way to land online jobs for college students at home is to become a freelance writer.
Freelance writing jobs are in high demand and can be great part-time jobs for college students. We have lots of bloggers and website owners in need of fresh content for their blogs or websites but don't have the time to write.
As a college student, writing won't be a problem. Take advantage of this skill and earn some good money online.
Writing will make you knowledgeable about a wide range of topics and will fatten your wallet, at the same time.
Freelance writing websites like Hire Writers and TextBroker have created a conducive environment for writers to write articles or blog posts on topics that interest them.
Related: Is it Difficult to Make Money Freelance Writing?
As a new writer, expect to earn $20 to $50 per article, but as you gain more knowledge and build your online writing portfolio, you can charge as high as $100 per article.
Secret Sauce: I got to learn about this from a friend of mine who has been a freelance writer for years.
While in college, he didn't have much time on his hands but really wanted the extra cash. So, what he did is he searched for best paying writing jobs, went on Upwork and got the best writers.
Clients would send him work and he would outsource it to his team. He did this for months, and that's how he built his freelance writing business.
Now, this may take some time to get the process going but once you master it, it can earn you pretty decent money. So, try it out some time.
But, if my secret sauce seems scary and you feel like someone should hold your hand, I highly recommend Gina Horkey's course: 30 Days or Less to Freelance Writing Success.
Her course will show you how to start and run a successful freelance wring business without getting burned out.
Related: 28 Weekly Paid Jobs
#7. Start a Blog
I cannot say enough about blogging because it is a topic that is dear to my heart. My blog has given me the freedom to share my knowledge with the world and is putting money in my pocket every single month.
Related: How I Made $4,789 Blogging in January 2019
See image below!
All this was possible because of an awesome lady by the name of Michelle Gardner. She taught me affiliate marketing strategies that work through her signature course: Making Sense of Affiliate Marketing.
And that's not all. She was also kind enough to share more affiliate marketing tips with my readers through this interview on how to make money blogging for beginners.
If you are knowledgeable about a certain topic and want to share that knowledge with the world, I highly encourage you to start a blog.
Here's a step-by-step guide on how to start a WordPress blog in 15 minutes or less.
I know that setting up a blog requires some initial investment but if you are making use of the other ways I outlined of making money online, this shouldn't be a problem. You can save up for a year or so and get started.
We just talked about writing in the last point. If you are already a freelance writer, writing your own blog posts won't be a problem.
Just sign up for web hosting, install your blog on WordPress, write helpful posts then promote the content to your audience. You can do promotions on platforms like Facebook and Pinterest.
To be honest, Pinterest is the best place for new bloggers to promote their content. My page views skyrocketed from 500 to 1,800 page views per day, the minute I started promoting on Pinterest.
Well, I got some help with this from the Pinterest Traffic Avalanche course. It's an awesome course that will help you hit the ground running when it comes to driving traffic to your blog. And we all know that the right traffic equals sales, and sales equal to money.
Update: I'm driving lots of traffic to my blog as a result of Pinterest Traffic Avalanche. Here is a screenshot of one of my pins. I couldn't include the whole pin because people have been stealing my pins on Pinterest lately. So, bare with me if I can't share more than this.
Enroll for Pinterest Traffic Avalanche here and start driving insane traffic to your blog!
Expect to earn $300 per month for a start, but as you write more content and your audience grows, your income will increase, as well.
I know people who started earning $100 per month and are now generating $10,000+ from their blogs.
A perfect example is Alexis Gardner of Fitnancials.com. She is a college student earning $10,000 per month from her blog, and she started paying attention to online jobs for college students with no experience a year ago.
Related: How to Earn Money Online Without Investment
#8. Virtual Assistant
Virtual assistant services are in high demand these days. Even as a student, you can complete certain tasks (online jobs) for clients and get paid for it.
I know this position may be demanding in terms of your time, but not all companies are created equal. We have amazing companies like Fancy Hands that allow you to set your own hours. To me, virtual assistant jobs are among the best online jobs for students.
You can decide to be complete these virtual assistant tasks in the evenings or early in the morning while other students are asleep.
Expect to earn $12 or $15 per hour as a beginner, and your work will involve setting appointments, writing articles or blog posts, managing websites or responding to emails.
Tasks may vary from client to client, but basically, these are the standard tasks a virtual assistant is expected to handle.
I wrote a detailed post about the 15 companies that offer virtual assistant jobs. Feel free to check them out if you feel that virtual assistance is the route you want to take.
Overwhelmed about doing it all by yourself?
Take a look at 30 days or less to virtual assistant success training. It's a detailed course that shows you how to set up and run your virtual assistant business successfully.
I also have this amazing resource of 150+ services you can offer as a virtual assistant. I highly encourage you to grab that too while it's still free.
#9. Transcriptionist
Transcription is a topic I love talking about because I was a paid transcriptionist for many years. As a transcriptionist, you listen to recorded audio files like interviews, webinars or lecturers and type them into Word documents.
Expect to earn $12 to $15 per hour, as a beginner.
For you to qualify for this role, you need fast typing skills, great listening skills and pay attention to details.
We have various types of transcription. The easiest is general transcription. I highly encourage you to start here.
But, if you are a law student or a medical student, you can choose to do legal transcription or medical transcription, although medical transcription requires formal training which CareerStep offers.
As for legal transcription, Janet Shaughnessy has a legal transcription e-course that teaches you everything you need to know.
Want to get started with general transcription? You can find part-time online transcription jobs for college students on Fiverr.com and Upwork.
Janet Shaughnessy has a
FREE 7-lesson general transcription e-course
that transforms beginners into fully-fledged transcriptionists. The course will show you how to become a transcriptionist and make money from home even as a college student. I highly encourage you to check it out. Totally FREE!
Related: 17 of The Best Paying Online Jobs
#10. Instructor or Course Creator
Creating courses seems to be in demand nowadays and everybody is joining the bandwagon. If you are knowledgeable about a certain topic, you can create 10 or 20-minute videos showing people how to do something right or better.
Platforms like Teachable and Udemy have made it so easy for instructors to create courses and sell them for profit.
Successful bloggers like Michelle Gardner of Making Sense of Cents and Alex & Lauren of Create and Go are six figure bloggers, and a big chunk of that money comes from their signature courses.
Michelle earns $100,000+ every month and a huge portion of that money comes from her Making Sense of Affiliate Marketing course, (I'm a proud student!). Alex and Lauren earn thousands of dollars every month from their top-selling courses, as well.
Here are Alex and Lauren's best-selling courses if you need some inspiration
#11. Search Engine Evaluator
As a search engine evaluator, your work involves finding out how relevant Google search results are when someone types a word or phrase in the Google search bar.
For example, if you type my name: Virginia Nakitari, you will see search results of my website Earn Smart Class Online, my Pinterest account, my LinkedIn profile and other websites where I have left comments and things of that nature.
Google hires humans to make sure that the results people are getting are relevant to what they wanted to find.
Expect to earn around $12 per hour from this role even as a college student. If you want to become a search engine evaluator, read this post from The Penny Hoarder about how to get paid $12/hour as a search engine evaluator or this one from Smart Cents Mom about search engine evaluator jobs.
Related: Online Jobs for Moms
#12. Translator Online JObs
Are you a pro when it comes to mastering different languages? That's great! As a college student, you can make money from home or from your dorm room with your newly acquired skills!
Technology has made it so easy for people to make money as translators no matter which country they live in.
As a bilingual, you can translate Chinese, German, Spanish or French to English and vice versa no matter which part of the world you are in.
Just get the book, article or podcast, translate it to whatever language then return it as required.
Want to learn more about translation?
Read this article on how to make money as a translator and work from home or check out this post from Money Pantry on 30 Online Translation Jobs: Get Paid Up to $43,590 to translate.
#13. Test Websites online
Website testing jobs are easy online jobs for students that you can do on a part-time basis without pressure, and they pay reasonably well.
As a website tester, your work involves going
online jobs for students to specific websites or apps and performing certain tasks as per the given instructions.
The tasks can be as simple as visiting a website and seeing how fast it loads, or using an app and speaking your thoughts through a microphone.
You can also check out these website testing jobs for beginners.
#14. Flipping Websites
Jenn Leach is a successful website flipper who earned $30k in 2017 flipping blogs part-time. As a college student, you can flip websites for profit on a part-time basis just like she did.
Not sure how to go about? Jenn has a website flipping course that teaches you how to launch and sell blogs for profit.
Her course, Website Flippers University covers how to build, grow and sell blogs and she will teach you all her website flipping strategies that she's used to earning such good money on a part-time basis.
I'm happy to report that website flipping is among the best online jobs for college students to do from home. You get to set your own hours earning a full-time income on a part-time job.
#15. Flipping Items for Profit
Flipping items for profit is where you buy items at a lower price in one market and then sell them at a higher price in a different market.
Melissa Tonini and her husband Rob of Flea Market Flipper have a successful flipping business and they made $133,000 in 2016 working 20 hours a week. I had a special interview with Rob and he shared his amazing story about flipping flea market items for profit.
They also have a great course at Flipper University that teaches beginners how to earn up to $2,500 per month in the first year of flipping items. And that's not all, they also share the flipping strategies they used to earn $100k+ per year.
Related: 20 Crafts to Make and Sell for Profit
#16. Graphic Designer
If you are good at creating logos, banners, or brochures you can make money online with ease. Companies like Fiverr and 99Designs have created a conducive environment for graphic designers to make money this way
Click here to join 99Designs and start earning money with your design skills!
#17. Data Entry Online Jobs
Data entry involves entering or updating data into the computer using Excel docs, Google documents or in preset programs online.
I'm going to be honest here, scammers like using data entry jobs as bait to steal money from innocent victims online. But, you can still make money as a data entry specialist. We have legitimate data entry online jobs that you can apply to today.
These are the best companies offering data entry jobs online to check out
#18. Social Media Manager
As a moderator, your work involves gaining access to social media groups or forums on behalf of your clients so as to bring things to order.
Main tasks include: starting threads, responding to comments and queries, giving warnings, expelling or banning unruly members & closing expired threads. You have to be active and stand your ground.
Don't entertain indiscipline. Otherwise, the groups or forums will turn chaotic and the client will be on your neck. To avoid such situations, set rules and make sure everybody abides by them, including you
Here are the moderation companies
#19. Sell on Amazon
Amazon is a multi-billion dollar company that helps more than 10,000 Amazon FBA sellers to sell their products online. In 2016, Amazon helped these sellers to generate $1 billion in annual sales. It's also worth noting that third-party sales on Amazon account for 31% of Amazon annual sales.
As an Amazon seller, your work will involve sending your products in bulk to Amazon then they ship them to customers on your behalf. Amazon handles shipping and inventory, as well.
Jessica Larrew of the Selling Family has been running this business for years and earns six figures doing it. She has a FREE 3-part video series that shows you how to start and run a successful Amazon FBA business. Click here to get started today!
Related: 35 Reputable Online Money Earning Sites
#20. Sign Up with Cashback Websites
I know cashback websites help you to save money and not make money but there are some exceptions. A company like Ebates pay you when you refer new customers to them. They usually pay $5 per qualified referral.
Qualified referrals are people who have never signed with the site before. If you have a huge following on platforms like Facebook, Twitter or Facebook, you can recommend them joining Ebates so that they can save money on their purchases and eBates will pay you $5 commission for every new person that joins.
$5 may not seem like much but when you leave it there for 2 or 3 months, you may be surprised to see your account having $2,000 or even $3,000, all passive income.
This post goes in detail how you get cash back on all your online purchases using Ebates. And that's not all.
Start earning money from home by referring your friends and family to Ebates using this affiliate link.
Did You Find The Perfect Online Job for Students?
Did you find some interesting ideas out of this extensive list of the best online jobs for college students to earn money at home? Most of these are easy and don't require any investment or experience. You have nothing stopping you now. Get started with some of these online jobs that are perfect for college students and start earning money today!
Like this post? Pin it!