Getting paid every day may not seem like a reality if you're not thinking outside of the box. Traditional employers may pay weekly, bi-weekly, or even monthly due to payroll terms and restrictions.
However, online jobs with daily payment are not uncommon. And, if you are asking the question "do online jobs really pay?" I'm here to tell you that they do.
You can consider freelancing or starting your own flexible online income stream in order to have more control over when you get paid.
Working online or remotely is convenient and there's no better time to get started. In this post, we'll share some real jobs that pay daily along with what you need to know before you get started than now.
Disclaimer: This post contains affiliate links, which means I may receive a small commission, at no extra cost to you, when you make a purchase. Please, read our affiliate disclaimer or privacy policy for more information.
8 Free Online Jobs That Pay Every Day
Once you read through this list of free online jobs that pay daily below, you'll find that getting paid each day can have a different meaning depending on the job.
In some cases, getting paid daily might mean that you're billing freelance clients upfront or as soon as you complete the assignment.
This is not uncommon since a lot of contractors opt to bill for at least 50% of their rate before starting a project. If you can secure freelance work each day, you could get paid daily as well.
Another way to get paid daily might involve you doing work and reaching a minimum payout limit. Once your account reaches a certain balance, you can request a payment at that time.
Keep in mind that even if you're getting paid daily, payments may lag as you wait for deposits to clear but you'll still be earning money frequently.
Ready to get jobs that pay today? Here are 8 free online jobs that pay daily.
1. Affiliate Marketing
Affiliate marketing can be a great way to work online and get paid instantly if you have a blog or niche site. If you don't mind promoting brands, services, and products that you believe in, consider signing up for relevant affiliate programs.
You'll receive a unique link that you can add to blog posts, social media, and in some cases your email newsletter.
This link will be unique and trackable so you'll get credit whenever someone clicks. If a person clicks on your link and buys the product or service, you'll earn a commission.
Affiliate commissions range but you could expect to earn anywhere from 10% to 50% of the sale on average.
For example, if you're promoting a course that is priced at $197 and there's a 40% affiliate commission, you'll earn $78.80 for each person who signs up through your link.
As your blog traffic grows, you can implement different affiliate marketing strategies to increase your income. If you're promoting high-value and helpful affiliate products, you may be able to make sales all the time.
Keep in mind that some affiliate programs have a minimum earnings threshold you'll need to meet before you cash out earnings. Or, the program may delay payments by 30-45 days.
Other programs like JVZoo allow you to transfer your earnings to your bank or Payoneer account as soon as you earn them.
If you're consistent, you could receive payments consistently or even almost every day.
Try Making Sense of Affiliate Marketing!
2. Taking Online Surveys
One of the most common free online jobs that pay daily or even instantly is survey sites. Taking surveys online is pretty flexible and you can sign up for as few or as many sites as you want.
You also have the freedom to log in and take surveys whenever you want whether it's in the morning before work, while you're walking your dog, or watching TV.
Taking online surveys is not something you can do to earn a full-time income, but you can get paid daily in many cases. You will earn points or cash after each survey which increases your account balance.
Sites like Swagbucks have low payment threshold. If you reach a $3 balance, for example, you may be able to cash out your earnings.
Here are the surveys sites that I recommend if you want online jobs that offer daily payments:
3. Proofreading
Do you have an eye for catching grammatical errors and mistakes? If you know the English language pretty well and understand sentence structure, you may enjoy working as a proofreader.
Proofreaders get paid to review content before it's published whether it's a blog post, report, or ebook.
As a proofreader, you can work from home and charge clients upfront or immediately upon delivery of the finished work. Use sites like FlexJobs and Upwork to find remote proofreading work.
With Upwork, you can often collect partial payment before starting the work or you'll just get paid immediately upon completion.
If you need proofreading training, Caitlin Pyle, a six-figure proofreader has a free proofreading workshop that can help you assess your skills and see if this is the career path for you.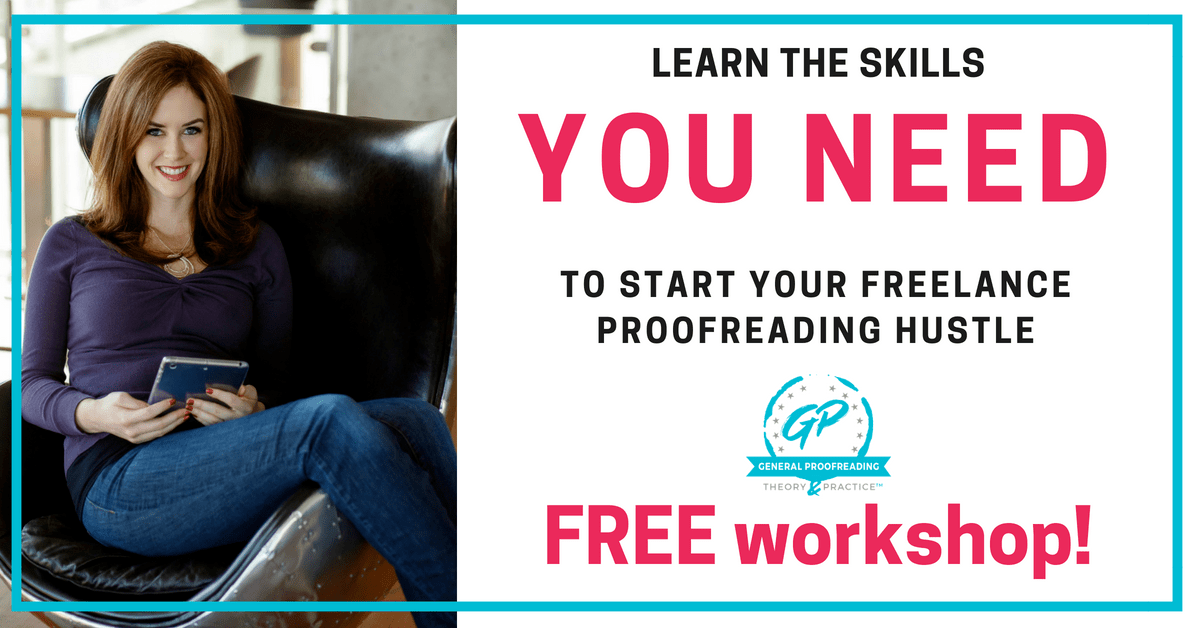 Get Instant Access to the Free Workshop!
Related: 70+ Non-Phone Work From Home Jobs Hiring
4. Freelance Writing
Freelance writing is another way to work online and get paid daily. If you enjoy writing and know how to work efficiently, you can make money as soon as you complete a writing assignment or even charge clients upfront.
While some sites may delay payments for freelance writers, you can create a profile on Fiverr or Upwork and get paid as soon as you complete the assignment.
These sites are geared toward short gig projects that can be completed in just a few hours per day so it's an ideal way to get paid daily.
Listverse is another site that will pay regular contributors instantly. If you want to contribute an article to a particular site, be sure to read their submission and payment terms in detail so you can know what to expect.
For example, Just Parents pays writers for articles and payment is sent within 24 hours of your finished article being approved.
Working with clients independently is always an option as well. Be sure to put together an online portfolio on a site like Contently or establish your own writer site so clients can see your work and inquire about doing business with you.
Send pitches to prospects in your desired niche to see if they need a regular contributor or one-off writing help. Include in your contract terms that you charge upfront or bill for the writing work as soon as it's completed.
As you gain more experience, you may be able to even start freelance writing full-time if you wish.
If you need freelance writing training, Holly Johnson has a free workshop on how to build a six-figure writing career.
Related: Jobs Working Alone
5. Amazon FBA
Fulfillment By Amazon or Amazon FBA is a service that takes the burden off sellers when it comes to packaging and shipping their items. It can become a great way to work online and get paid instantly.
If you want to sell on Amazon but don't want to deal with all the hassle of storing, packaging, and shipping items, Amazon FBA will take over these tasks for you for a small fee.
That way, you can focus solely on selling and marketing your products. One of the best ways to utilize Amazon FBA is to sell your own private label products.
This is when you take pre-existing items and put your logo and branding on it to sell to customers.
Since people are shopping on Amazon each day, it's possible for you to sell your items and get paid daily as well. Jungle Scout has a free course available to help you learn about selling on Amazon FBA and how to get started.
6. Flea Market Flipping
Flea marketing flipping is one of the more fun work from home jobs that pay daily. If you've ever been to a thrift store before, you know that they have all kinds of gems. Some of these items can be flipped and resold online for higher values.
When you flip an item, you are essentially buying it for a lower price and fixing it up so you can sell it for a profit. You can flip everything from furniture and clothes to toys, electronics, and home decor.
To save money, you may want to start by selling unused items that are just lying around your home. Then, shop at local thrift stores or online resale shops for items to resell.
List your items on sites like Craigslist, Offerup, and Bonanza. Once you sell the item you'll get paid immediately so if you want to get paid daily, it will all depend on the number of items you list, sell and promote.
Related: Apps That Pay Real Money
7. Transcription Work
Transcription work is another job that pays daily cash online. Transcriptionists take audio and video content and turn it into readable content. You need to know how to type efficiently and accurately to do transcription work.
Transcribe Me is a site that pays beginner transcriptionists weekly but you can request your earnings at any time so long as your balance is greater than $1.
You may have to wait a day or two for the money to get deposited into your account.
You can also work as a freelance transcriptionist and find your own clients so you can bill as soon as the work is done.
If you feel like transcription is the career path for you, I highly recommend the Free 7-Lesson Mini-Course offered by Janet Shaugnessy over at Transcribe Anywhere.
She will teach you what transcription entails, whether it's a good fit for you, how much you can earn, and why transcription is an in-demand skill right now.
Related: 28 Work at Home Jobs That Pay Weekly
8. Pet Sitting or Dog Walking
If you love caring for pets, you can get cash daily as a pet sitter or dog walker. This is work you can do from the comfort of your own home or at minimum by walking around your local area.
Find gigs online by signing up for Rover and creating an account. Set your own rates and pet owners can review your profile and experience before hiring you.
Whether you walk dogs or care for pets in your home, you'll get paid at least 2 days after the service is complete. Getting paid daily would depend on the number of jobs you take on.
For example, you can set your availability up to stack different jobs on each day of the week so you'll always have a payment coming in. Realize that your payment may take a day to transfer and post in your checking account.
Related: How to Make Money Selling Foot Pics
Things to Know Before Choosing an Online Job that Pays Daily
So you're looking to work online and get paid daily? No, you're not setting your hopes too high since getting paid more often comes down to a few main factors.
1. Your Skills
Before you consider applying for online jobs with daily payment, it's important to assess your skills and figure out what value you hold in the workplace.
What are you particularly good at? Why do people want to work with you? What problems do you help solve? Do you have any certifications or a degree? These are all important questions to ask.
Make sure that you can perform the skills for the job or at least learn them within the training period. You may want to do some training in advance before you apply.
For example, it probably won't hurt to brush up on your typing and computer skills before applying for an online job.
Look at current job ads and see if you can work on any of the skills or learn about some of the programs mentioned in the job description.
If you're solving problems and working on projects that can be completed quickly, as in within the workday, it's reasonable to explore your options with getting paid daily.
Related: Free Work from Home Courses to Improve Your Skills
2. Read The Fine Print
If you're looking for online work for money that pays instantly, it's important to read the fine print and understand the job description and payment terms fully.
Some online jobs may seem easy and pay quickly because the work is very basic and the pay is extremely low.
You may be required to have a PayPal or Payoneer account in order to get paid or you may have to send out an invoice.
Or, an online job may technically pay you instantly but the money could go into an account that you can only cash out once a week.
Ask questions and make sure you understand all the requirements of the work and terms of payment.
Related: From Home Typing Jobs
3. Scheduling Requirements
Some people believe that working online means you work less or are able to work whenever you want. This is not always true.
Some online jobs that pay daily require you to adhere to a specific schedule. You may be asked to work weekends or early mornings.
If you're freelancing online, you can often set your own schedule so long as you meet deadlines.
However, you may still find yourself working full-time hours or even weekends if you're freelancing in addition to working your traditional 9 to 5 job.
Related: High Paying Online Jobs
Is It Worth It to Cash Out Every Day?
As you can see, there are plenty of pay today jobs for when you want to work online and get paid instantly. It may seem nice to get paid every day especially since it can help you spend and save consistently throughout the month.
You may not have to wait to get groceries or pay certain bills until your bi-weekly paycheck arrives. However, it may not always be worth it.
Some online jobs that pay instantly are low-paying and you still may have to wait 1-2 business days to receive your cash. When you think about it, you may not be able to earn a substantial amount of income after only working for a single day depending on what the job is.
This is why it's important to also focus on earning a high hourly rate. If you're earning a lot per hour, it may not be a big deal if you get paid weekly or every other week.
Still, work from home jobs that pay daily cash online can be appealing for many reasons and there's nothing wrong with diversifying your income with any of the ideas on this list.
You may find that some online jobs with daily payment allow you to meet other financial goals or simply allow you to earn some extra money for a rainy day.