Are you looking for jobs that pay cash? Some people may refer to these work opportunities as jobs that pay cash under the table since other jobs tend to pay via check or direct deposit every two weeks.
Cash paying jobs are convenient because you can make money faster in some cases. You may be able to do a job for a few hours then get paid that same day.
Jobs that pay cash could be a great way to make some extra money on the side to supplement your income.
If you're wondering where to start, here are 12 under the table jobs that pay cash to consider.
Are Jobs That Pay Cash (Under the Table) Illegal?
First, let's address the elephant in the room. Are jobs that pay cash (in this case, Under the Table kind of work) actually illegal?
No. Getting paid in cash is not illegal. If you help a friend move and they give you $40, neither of you is going to go to jail.
But, work done under the table means that you are not reporting the money you receive to the government for deductions, or pay taxes.
Cash paying jobs are often treated like gigs or flexible work. If you are simply looking to do some extra work and get paid on the spot, you will like jobs that pay cash.
However, there are some people that prefer cash jobs to get out of paying taxes or if they are unable to meet certain employment guidelines.
This isn't legal or ethical. Even if you get paid in cash, it's important to report your income to the IRS if you're earning more than $600 per year.
While this is the law, it's also important to report your income and pay taxes on it each year as this could benefit your financial situation as well.
For example, if you want to buy a car, you'll need proof of income to get a loan. Or, if you want to rent an apartment, the landlord will want to know where you work and see a check stub.
If you're getting paid cash under the table, you still need a proper paper trail so be sure to talk to a tax professional or financial advisor about the best way to handle your under-the-table cash paying job.
12 Best Under the Table Jobs that Pay Cash Online & Locally
If you searched 'what are some cash paying jobs near me' online or offline you're not alone. Lots of people are looking for flexible and fast-paying jobs that will put cash in their pockets right away.
The good news is that there is something for everyone. As some would say, cash is still king.
Below are 12 of the top Under the Table Jobs (cash paying jobs that you can start right now) where you will get paid in cash immediately you render your services!
Online Jobs that Pay Under the Table
1. Survey Apps That Pay Cash or Gift Cards
Taking online surveys is one of the easiest ways to make money quickly and during your spare time. How it works if you usually sign up for the survey company for free and complete your profile.
Then, you'll be matched with relevant survey opportunities that will earn you points. When you accumulate enough points, you can redeem them for gift cards or cash.
There are tons of legitimate surveys that pay cash instantly. If you need an easy under-the-table job, consider signing up with at least 2 or 3 of them to get started!
My Best Recommendations
Related: 17 Highest Paying Survey Sites For 2022
2. Proofread Online
If you are well versed in grammar and often catch typos and mistakes when you're reading articles or books, you may enjoy working as a proofreader.
Proofreaders review written content after the editing process to do a final check or errors or issues with the writer's tone or fluency.
You'll need to be inquisitive and have an eye to spot mistakes as you'll be one of the last people to review the content before it gets published in print or on the web.
Proofreaders often work from home and can get paid cash via payment apps like PayPal, Stripe, or Payoneer. If you work independently as a freelancer, you'll have the freedom to choose how you want to be paid.
If you're new to the idea of proofreading but think it could be an option for you, check out Caitlin Pyle's free proofreading training and introduction webinar.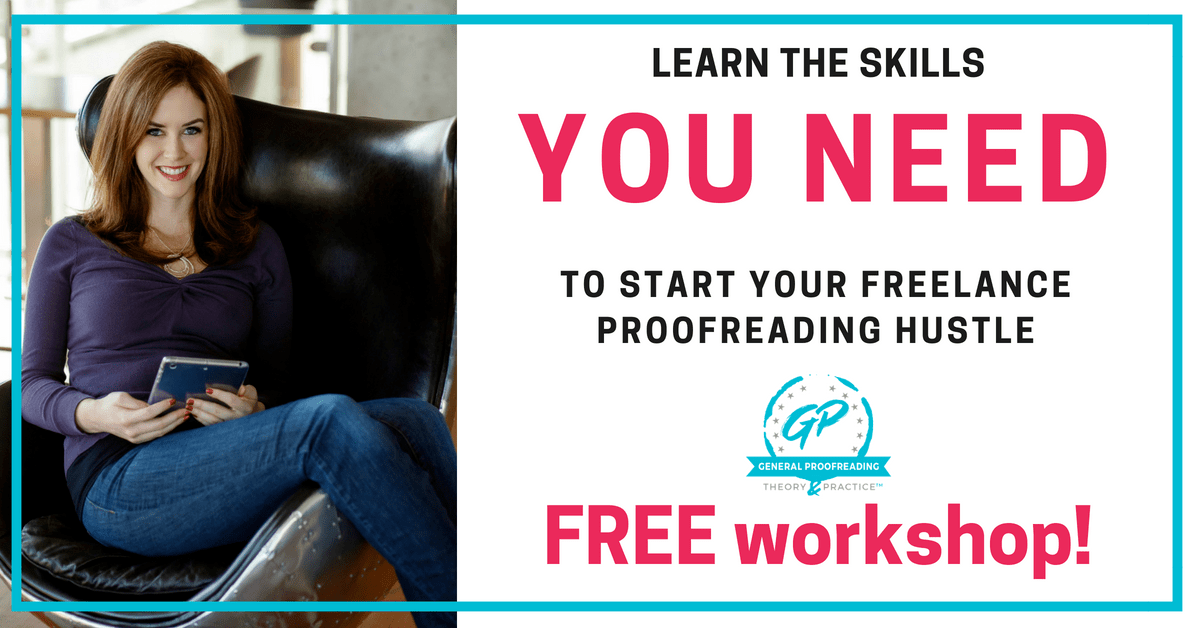 Caitlin is a successful proofreader and online entrepreneur who can help you create a freelance business from the comfort of your home.
Try General Proofreading: Theory & Practice!
Related:
How to Make Money as a Proofreader
34 Best Online Proofreading Jobs For Beginning and Pros
3. Transcribe Audio
Transcriptionists get paid to turn audio and video clips into text. You'll need to be a quick and accurate typer to get hired.
But you can earn cash under the table right from the comfort of your own home with a transcription job.
Rev is one of the most popular sites that pays you to transcribe audio and video clips for cash. You can work on projects whenever you have time and you'll be paid via PayPal.
If you need transcription training, Janet Shaugnessy is an experienced transcriptionist offering a Free 7-Lesson General Transcription Mini-Course that is suitable for work from home transcriptionists, just like you.
Feel free to check it out at Transcribe Anywhere.
Get Instant Access to the Free Mini-Course!
Related: Best Online Transcription Jobs for Beginners and Pros
Local Under the Table Jobs (Near Me)
If you are in your locality and need jobs that pay cash only (on the spot), these ideas will be perfect for you!
4. Hairdresser or Barber
One of the most popular jobs that pay cash only is to work at a salon. If you have a license, you can work as a hairdresser or barber at a salon in your local area.
Usually, you will have to pay rent for your station each month, but you can take as many clients as you can handle given your availability.
Hairdressers and barbers usually get paid in cash after each appointment. Or you can set up an account on a quick-pay app like Cash App, Venmo, or Zelle to make it easier for clients to pay you.
5. Walk Dogs
Love dogs? Consider becoming a dog walker in your area or offering pet sitting services. Both of these are great jobs that pay cash and are easy to do.
You can put up flyers in your area or get clients by word of mouth. Target people who are either working or traveling often and unable to take their dogs out for walks or care for them during the day.
Or, you can look for people who are older and unable to get out more who need help with their pets.
You can also consider creating a profile on Rover to help you find dog walking and pet sitting clients locally.
Rover helps you set up an online profile where you can share your experience, availability, images, and more.
Meet new clients and get paid directly through the platform which makes it easy to start getting paid cash for your services.
Related: How to Become a Dog Sitter on Rover and Earn Cash
6. Sell Clothing and Items
Another way to get paid in cash under the table is to sell your old clothing or other items. You can sell your stuff at a garage sale or online using sites like OfferUp.
Once you make money selling your own stuff, you may want to try flipping items by buying gently-used stuff at thrift stores and reselling them.
Starting a reselling business can be one of the best jobs that pay cash because you basically get paid to shop and list items for sale.
Related: 7 Best Places to Sell Clothes Online
7. Under the Table Cleaning Jobs
Cleaning homes and offices is another one of the top jobs that pay cash and is easy to get started with. Practically anyone can learn how to clean.
You can buy your own cleaning supplies and start practicing on your own home. Get tips from the internet about how to deep clean professionally and you'll be sure to improve your skills and be ready for paying clients.
You can clean people's homes weekly or biweekly. Or perhaps you want to clean office buildings in the evening or schools.
These cleaning gigs could pay cash, or you could request to be paid in cash or a personal check.
8. Landscaping or Snow Removal
Offering landscaping or snow removal services is an excellent way to get paid with cash. For landscaping, all you might need is a lawnmower and some basic tools to trim bushes and edge lawns.
You can set your own rates and advertise in your area or offer discounts to find clients.
Then, during the winter you can switch your services and offer snow removal. If you don't have a snowblower or a truck, you can always offer to shovel people's driveways instead.
Whether you want to do this work as a side hustle during your spare time or turn it into a full-time business is up to you.
There are plenty of people who have started their own cash-paying landscaping and snow removal business and invested in materials to grow it. Ultimately, how much money you want to make is up to you.
9. Offer Music Lessons
If you've mastered a particular musical instrument, consider offering music lessons for extra cash. You can make $30 to $50 on average for a 30 minute lesson.
Advertise on social media or at schools and set up a Facebook page for your services so people can ask questions and book lessons with you.
You can host your lessons in person or online via Zoom. If you play more than one instrument, you may be able to earn more by diversifying the type of lessons you provide.
Or, you can team up with other musicians to offer more types of instrument lessons.
10. Detail Cars
People need their card cleaned from time to time. Car detailing involves deep cleaning the inside of a vehicle whether it's shampooing the rugs, wiping stains off surfaces, or vacuuming up all the crumbs.
The goal of detailing a car is to get the vehicle looking and smelling just like new again. On average, people might pay anywhere from $70 to $150 to get their car detailed.
This is money that can be delivered right to you in cash once you finish the job. Like many of the other independent services on this list, you may need to do some advertising and put yourself out there.
That way, people know that you offer the service and can book you for a job.
11. Babysit
Babysitting can be a great cash paying job as well. If you enjoy kids, ask some of your relatives or friends if you can watch their kids for a date night or during your spare time.
Set your own rates and think of fun activities to keep the kids entertained depending on their ages.
Also, realize that if you babysit during some evenings or for date nights, you'll eventually be able to put the kids down to sleep. Then, your job will be super easy.
Babysitters can make hundreds or thousands per month depending on their rates and how often they work. Again, you can request to be paid with cash at the end of your babysitting shift.
12. Cash Paying Jobs Craigslist Gigs
Craigslist is an online classifieds sites that has been around forever. They list local jobs for your metropolitan area but also have a section for gigs.
Craigslist offers gigs in categories like technology, events, labor, creative, writing, and more. The type of work you do can vary, but you'll be paid as soon as the job is completed or before.
Craigslist can also be prone to some scams, so make sure the gig is legit before agreeing to do anything.
Some common red flags for Craigslist scams include:
Ads to stuff envelopes or mail packages

Jobs that require you to send and receive Western Union money orders

Ads that offer to pay you a ton of money for little to no work (if it sounds too good to be true, it often is)

Ads that promise you can get paid for posting ads (this often a pyramid scam where you'll be recruited to ask other people to sign up)
In short, check to make sure the person hiring you is legit and you may even want to see if they'd be willing to pay a deposit beforehand.
If it's a local gig like helping someone move or set up for an event, just confirm when and how you'll be paid and you should be good to go.
Finding Jobs That Pay Cash is Easy When You Have a Skill
Jobs that pay cash are all over and you can probably do a few things on this list to make money. If you want to get paid in cash, the best way to do this is to pick up gigs in your local area or work as a contactor or freelancer.
Freelancers are not employees and can often get paid in cash or via payment apps like PayPal. You'll just need to be responsible for tracking your income, expenses, and paying your own taxes.
Check out these under the table jobs that pay cash to start earning extra money or even to jumpstart a full-time business for yourself.