If you are new to the online space, it can be difficult to find legit work from home jobs that pay well, if you luck proper work-at-home job training or certification.
Most companies with high-paying online jobs put emphasis on certain skill-sets and others prefer prior experience.
But…
You don't have to worry because there's an easier way to go around this.
Online experts have come out in large numbers, to create awesome work from home courses that can help you land your perfect work from home job (both part-time and full-time) in 30 days or less.
With this type of arrangement, it becomes easier to start learning and working from home while providing for your family, at the same time.
Now, I have to mention that these online courses are not free. They are paid work from home courses with some free versions, but I can assure you that the value you will get from each one will be worth your time and money.
They'll help you to kick-start your work from home careers online without much experience, and this is a given.
Disclaimer: This post contains affiliate links, which means I may receive a small commission, at no extra cost to you, when you make a purchase. Please, read our affiliate disclaimer or privacy policy for more information.
The Top Nine Best Courses for Online Jobs
There are hundreds of course creators claiming to teach you how to make money from home, but I've narrowed down the ones with the best track record.
So, let's have a look at the best work from home job training courses offered online today!
Related: 35 Smart Ways to Make Money
Remote proofreading jobs are in high demand nowadays and you can make up to $36,000 per year working from home according to Glassdoor's report.
Caitlin Pyle is a successful freelance proofreader earning $50,000+ per month from her online proofreading business.
She created her signature course: General Proofreading: Theory and Practice to teach students how to make money by proofreading documents from the comfort of their homes.
If you are searching for the best courses for online jobs to take to get a job ASAP, General Proofreading: Theory and Practice should be your first choice.
Take this proofreading quiz to test your skills and see if you have what it takes to become a proofreader.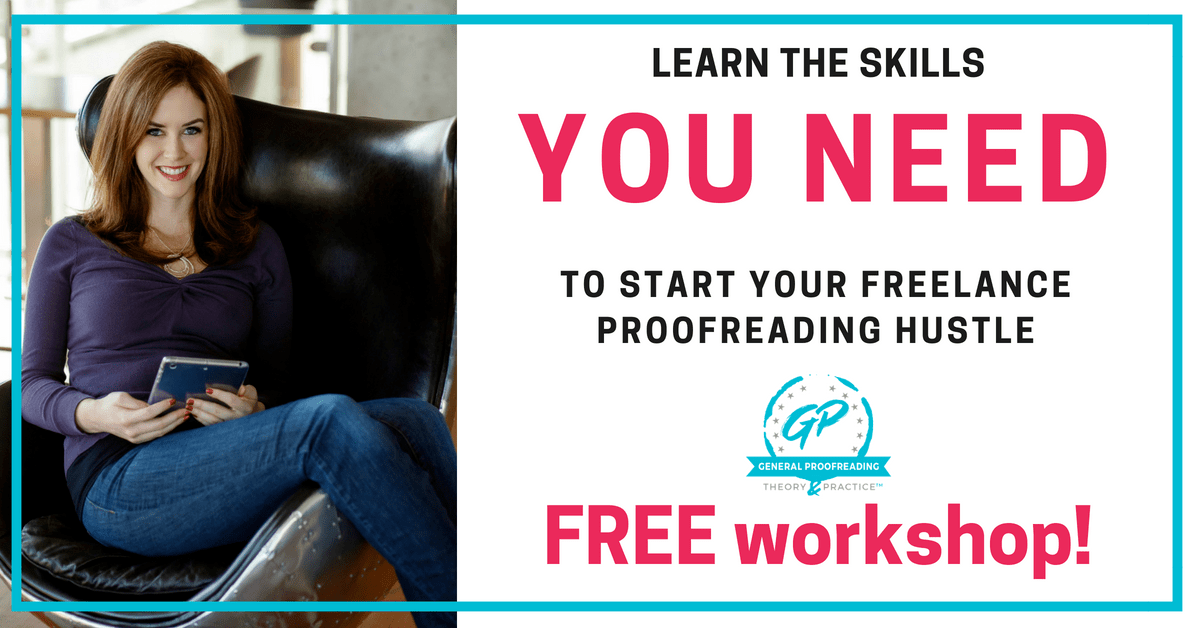 Caitlin also has a FREE 45-minute workshop (training session) that can teach you the basics of proofreading and will help you figure out if proofreading is the career path for you. You can start with her free make money online training if you are not ready to purchase just yet.
Try General Proofreading: Theory & Practice!
Virtual bookkeeping jobs are also in high demand nowadays and you don't need the experience to get started.
All you need is an eye for details and a caring spirit, according to Ben Robinson, an experienced bookkeeper who teaches others how to become successful bookkeepers online.
Bookkeepers Launch is among the best online training courses today because it has the potential to earn you $80 per hour after training.
Ben Robinson is the owner of Bookkeepers.com and he specializes in teaching beginners how to start their own virtual bookkeeping businesses without experience.
He has a FREE 3-part video series that shows you everything there is know about bookkeeping.
Looking at that hourly rate of $80 per hour, it is evident that bookkeeping is among the best work from home high paying jobs on the internet today!
Get the FREE 3-Part Video Series Today!
If you have a blog but are struggling to make money from it then you've got to get Making Sense of Affiliate Marketing course.
This work-at-home course can help you make $1,000+ per month in a month or so.
When I started blogging last year, it was difficult for me to make money from my blog. I wasted a lot of time and energy implementing strategies that didn't work.
When I got the course, I set a goal of making $1,000 per month. But two months after taking it, I was surprised to know that I could actually earn more than $1,000 per month, just by working from home on my laptop.
Fast forward to six months, and the Making Sense of Affiliate Marketing course had allowed me to make over $3,000 per month.
Still not convinced?
Here is a screenshot of one of my earnings from last month.
As you can see, there are many benefits to working from home, but the best of them all is financial freedom (independence)
UPDATE: I finally released my income report and you can read more about How I made $4,789 blogging in one month.
In the meantime, grab the Making Sense of Affiliate Marketing course and start earning real money from your blog starting today!
Her affiliate marketing strategies will move you from beginner to a full-time blogger in 3 months or fewer!
I can tell you with confidence that Making Sense of Affiliate Marketing is among the best home-based courses we have around today.
Try Making Sense of Affiliate Marketing!
Transcription is a flexible, work from home job that can earn you up to $75,000 per year. The best part is you get to set your own hours and work as much or as little as you want.
Janet Shaughnessy has been in the transcription industry for a very long time. She created the General Transcription: Theory & Practice training course to teach her students how to make a full-time income transcribing audio files from home.
It is a self-paced course that you can take at your own leisure.
Janet also has a FREE introductory transcription course that can teach you the basics of transcription and help you decide if transcription is something you want to do or not.
I highly encourage you to take the FREE course if you don't want to buy just yet. You have nothing to lose but everything to gain with her free make money online training.
Get the FREE Introductory Course!
A scopist is someone who edits documents for court reporters from the comfort of their home. Scoping is a new work from home job opportunity that you can take advantage of to bring in extra income.
Linda Evenson is a professional scopist who has been in the industry for over 35 years. After becoming a successful scopist she decided to create the Internet Scoping School that has seen her students earn as high as $4,500 per month in just a few short months.
Interested in scopist training?
Join her FREE 7-day scoping mini-course that will teach you how to make money as a scopist.
6. Work-At-Home School
Caitlin Pyle is the founder of Work-At-Home School. Caitlin holds yearly events that attract experts to guide you through finding your dream work from home career.
The speakers are no ordinary people. They are successful online business owners and entrepreneurs earning six figures every single month
We are talking about Michelle Gardner, Gina Horkey, Melissa Tonini, and many more!
And not only that, the school has been featured on Forbes, Business Insider, The Penny Hoarder, and Fast Company among others.
This year's event, Work Your Way, is a 2-week program containing Caitlin's proven 3-step plan that will see you working from home in the next 30 days or less. This sort of event will help you take your online work to the next level.
Click here to sign up for this year's free event and get your dream work from home career!
7. 30 Days or Less to Virtual Assistant Success
In 2014, Gina Horkey got tired of her corporate job and wanted something different. She decided to set up a virtual assistance business from scratch. Luck was on her side and within 6 months she was earning $4,000 per month.
She quit her job in the 8th month and decided to run her business full-time. But, she did not stop there. She wanted to share her success story with the world. She created her course: 30 Days or Less to Virtual Assistant Success.
This is a no-nonsense guide that shows you exactly how to launch and grow a successful virtual assistant business in 30 days or less.
30 Days or Less to Virtual Assistant Success has been such a success. Gina has trained more than 300 VA's. You can read their success stories over here to get some inspiration.
If you are still looking for self-paced work from home courses to take this year, then you definitely should check out this course.
8. 30 Days or Less to Freelance Writing Success
Freelance writing jobs can earn you good money if you know what you are doing. If you don't, don't worry. Gina Horkey is a professional writer and teaches others how to write for a living.
She created an awesome course for online jobs: 30 Days or Less to Freelance Writing Success that shows beginners how to earn a full-time income by running profitable freelance writing businesses. Feel free to check that out if you want to work from home as a freelance writer.
Further reading: Get this interview from Gina on how to make money from home as a freelance writer.
9. Work Online as a Pinterest VA
If you are a frequent visitor of my blog, you will notice that I talk a lot about Pinterest. Pinterest is a huge driver of traffic to my blog.
"Why are you telling me this" you may ask!
The reason I'm sharing this with you is that many bloggers and online entrepreneurs want to use the platform but most of them don't know how to use it or some don't even have the time to look at it. And so, they go out looking for Pinterest VA's to help them grow their business.
Gina Horkey and Kristen Larsen of Believe in a Budget identified this need and decided to create the Pinterest VA course to show beginners how to create and run successful Pinterest VA businesses.
The course will teach you how to:
Design Pinterest pins using Canva
Navigate the Pinterest business platform
Use group boards and Tailwind tribes
Set your prices
Pitch your services to prospects
Onboard clients
Scale your business
You can find detailed information of what you will learn and how this course can help you run your Pinterest VA successfully!
Learn How to Make Money Online with a Course
There you have it, folks! There were 9 of the best work from home courses to help you make money this year. I encourage you to choose one, take your time to study the materials, and then go out and find our dream job! You will be glad you did.
Related: Work at Home Non-Phone Jobs
Have you taken any of the courses I mentioned above? What's your take? I'd love to hear from you. Please, comment in the box below
9 Work From Home Courses to Take in 2022