Shopping on Amazon has become a hobby in itself. The pictures of the products capture your attention, but the written descriptions sell you on the products.
Do you know why?
Those 'best sellers' take care of the details by investing in a good Amazon proofreader.
If you were to read a product description that had numerous grammar and spelling errors, would you trust that seller? Chances are you probably would hesitate to purchase from them.
This is an active example of why an Amazon proofreader is crucial to the success of Amazon sellers.
If you know where to look, you can find plenty of Amazon proofreading jobs to start your career in the field.
Disclaimer: This post contains affiliate links, which means I may receive a small commission, at no extra cost to you, when you make a purchase. Please, read our affiliate disclaimer or privacy policy for more information.
Do Amazon Proofreaders Need Experience?
To start as an Amazon proofreader, you will need to have basic grammar and spelling skills. If these skills are something you possess, then the experience will come as your portfolio grows.
Getting started as an Amazon proofreader or even a Kindle proofreader is not difficult to do.
Transform Your Passion for Words and Reading is a FREE webinar you can take to learn the ins and outs of turning this into a side hustle or a full-time career.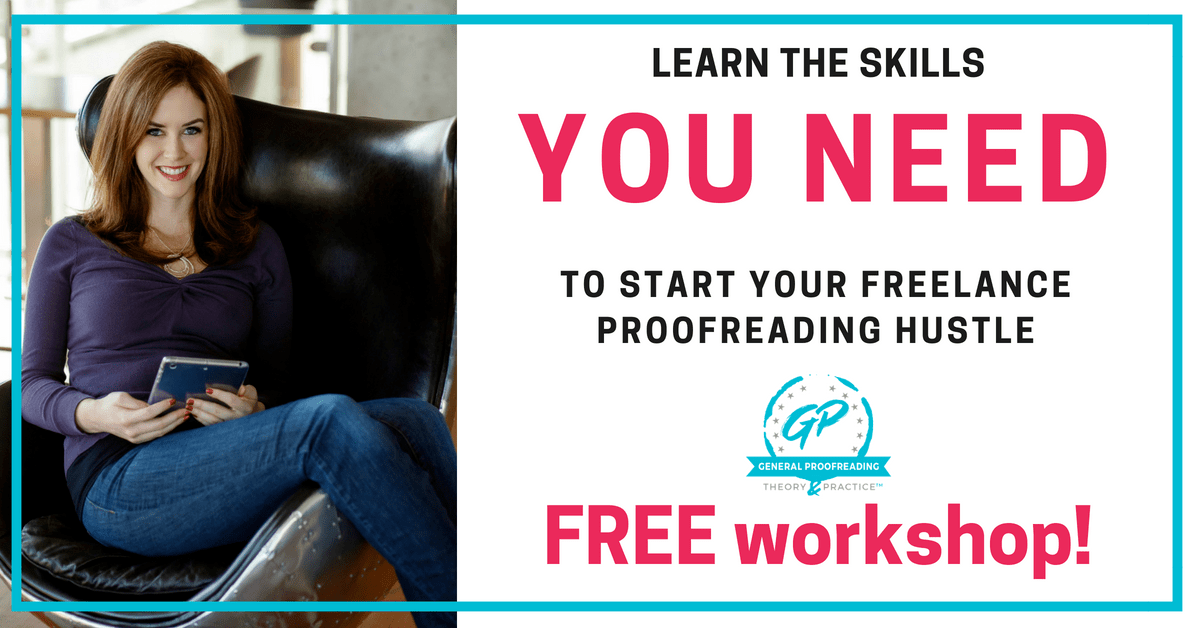 If you're not sure whether you would be the right fit for completing Amazon proofreading jobs, the answer is here: take this FREE proofreading quiz to assess your skills.
There is no greater feeling than knowing you are about to change your life!
4 Places to Find Amazon Proofreader Jobs
In order to guide you through ways you can become an Amazon proofreader, here are some places you can search to find Amazon proofreader jobs.
FlexJobs is a site utilized for finding remote jobs online. Using the site, you can search their system for dozens of flexible job types and find postings from companies looking for proofreaders.
FlexJobs prides their system for being ad-free and junk free so you only find high quality jobs within your search.
Review their membership plans for the best option for you and start searching for Amazon proofreader jobs.
Try FlexJobs Today!
Fiverr is a great way to get into contact with clients if you are just starting out as an Amazon proofreader.
Clients post job listings in the marketplace and you can respond to the opportunities that interest you.
You do not have to pay for their basic version. Simply set up an account using your Google, Facebook, Apple account, or preferred email. You'll want to make sure your profile is complete before you begin accepting clients:
List your skills;
Add any relevant experience;
Choose your preferred job types (proofreading);
Add your profile picture;
Verify your email account;
Start getting orders!
If you find that Fiverr is a great place for you to consistently partner with clients, you may want to consider upgrading your account.
Keep in mind, there is a fee if you choose to upgrade your portfolio to the pro version.
Try Fiverr Today!
3. Your Own Blog or Service Website
Building a website or blog to showcase your Amazon proofreading service is a great way to advertise your skills.
Create a landing page for clients to contact you directly when they are seeking a proofreader.
Starting a website or blog to showcase your services is not difficult to do. Tell your potential clients what you can offer them. Make sure to include the following on your website:
Contact information- an actual email address that goes to you, not a typical 'info@website .com' address;
Testimonials from previous clients, even if you only have one or two;
A picture of yourself- clients like to see an actual face of the person they are looking to hire; and
A list of services you offer- be specific!
Follow this guide to start your own website and begin showcasing your talents!
4. Get Clients Directly
Getting clients on your own is also an option to consider when searching for Amazon proofreading jobs.
There are Facebook groups you can join. Many of these groups will ask for proofreaders to help them proofread their Kindle ebooks.
Additionally, you can search Twitter for potential clients as well. There are several hashtags you can use to narrow down those job listings, such as #proofreadingjobs, #proofreaderforhire, #amazonediting and so on.
What Kinds of Amazon Proofreader Jobs Are Available?
In general, proofreaders review, find, and correct errors within a text. Amazon proofreaders do the same, only they focus on Amazon content.
Take a look at what types of Amazon proofreading jobs are available and start your journey today!
1. Amazon Kindle Proofreading Jobs
Many writers take to Amazon to self-publish their written work. Throughout all the long hours and creativity they've put into their work, these writers search for an Amazon Kindle proofreader to ensure their book will be their best work yet.
Becoming an Amazon Kindle proofreader means you will be reading these e-books and making notes on any edits that are needed before the writer publishes.
You can choose which genre of books you want to proofread. If you don't have a preference, that will open up more Amazon Kindle proofreading job opportunities.
This position will require a strong attention to detail.
2. Amazon Product Listing Proofreading Jobs

Being a seller's second set of eyes for their product listing description, a proofreader can help increase sales.
As previously mentioned, it can be difficult for a buyer to trust a seller who publishes poor copy on their product listing.
As an Amazon product listing proofreader, the goal is to make sales and increase income.
A proofreader's job will be to have a keen eye when reviewing the descriptions to ensure accuracy and consistency throughout the listing.
3. Amazon Affiliate Blog Proofreading Jobs
The Amazon Associates program was created to help content creators monetize their blogs.
Sometimes the content can start to blur together at times and mistakes can be missed on blog posts.
This is when blog proofreading jobs can come in handy. A proofreader can help make dynamic Amazon affiliate blog posts even more useful.
Want to learn more about affiliate marketing?
Here is a detailed post about how to make money blogging with affiliate marketing.
There Are Endless Proofreading Opportunities
Finding your way through the large variety of Amazon proofreading jobs can be challenging.
However, it is rewarding to say that you are an Amazon proofreader and have that experience to show how you help make the giant Amazon marketplace desirable and successful.
If becoming an Amazon proofreader is not on your radar, there are several other proofreading jobs available out there as well.
Check out these online proofreading jobs for beginners.
Now, it's up to you to begin your career as a proofreader. Your first step is to take Caitlin's free proofreading webinar. What excites you most about starting your proofreading career?