This post contains affiliate links, which means I may receive a small commission, at no extra cost to you, when you make a purchase. Please, read my affiliate disclaimer for more details.
Today, I want us to talk about "How to Sharpen Your Listening Skills in Transcription."
This post was inspired by a post I wrote a while back about the "The Four Must-Have Skills for an Effective General Transcriptionist." Having great listening skills was number one on the four skills I mentioned.
So, some of my readers have been asking me how they can sharpen their listening skills in transcription. Well, this is what you can do.
---
Transcription Training
Before we get started, I would like to recommend a really awesome Free 7-Lesson Mini Course that is suitable for work from home typists just like you. It will get you on the right track and shorten your learning curve. So, check it out at Transcribe Anywhere.
---
So, let's get started! To sharpen your skills this is what you need to do.
Have a Positive Mindset
If you are to succeed at anything in life, you need to have a positive attitude about it. In this case, I believe the first step in improving your listening skills is having a positive mindset.
Believing that you can hear what is being said even if the file has a difficult accent, or even if there is some background noise.
Telling yourself that you have the power and the ability to work on a project no matter the challenges faced, is 100 times better than saying, "I suck at this" and "I can never do this right" kind of talk. So, be positive, champion yourself, motivate yourself and do the best that you can.
Focus
This is such an important aspect if you really want to do well in transcription. Avoid distractions as much as you can. Work in a quiet environment and really focus on what the speaker is saying. Listen to every word that's being said. Do not assume what you think should be said, but rather, listen to each word being spoken and how it relates to what you've already transcribed.
Listen & learn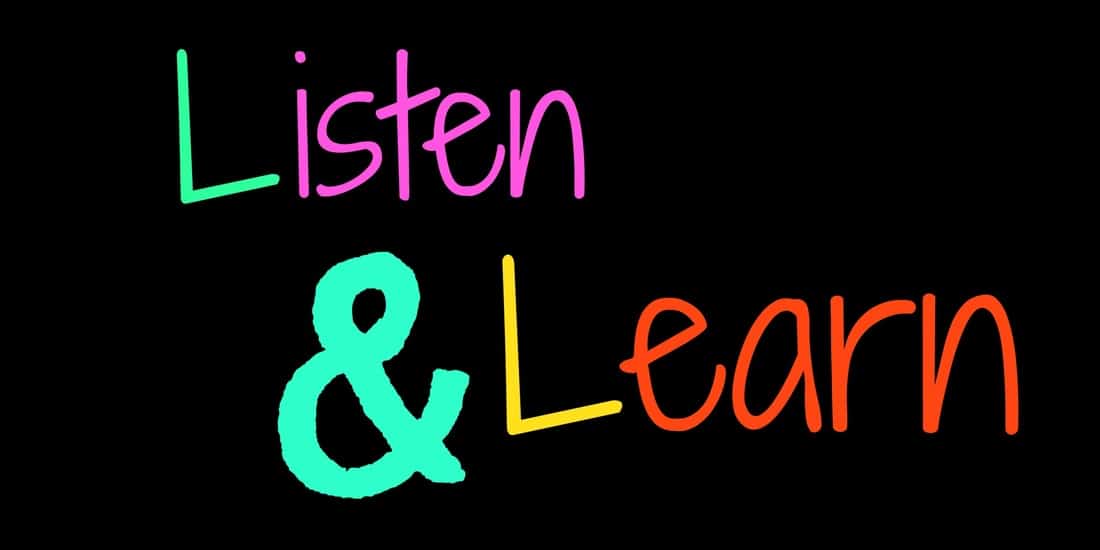 What I encourage you to do is go on YouTube and find videos that have subtitles on them then listen and learn. Hear what the speakers are saying and confirm that the words are exactly those written on the screen. If what you heard is not what is being said then slow the video and re-listen again. Doing this 20 minutes a day for a month will get you ahead of the game. You will become better in no time.
Diversify in the beginning
Get different audio files on different topics and listen to them frequently. When you go to a site like Voice of America under Programs, you will find so many audio recordings that you can download and listen to at any time. The idea here is to listen to the English phrases and vocabularies used.
When you are starting out you may want to familiarize yourself with different fields. At this time, you do not have the luxury of giving up on a project because you lack the right skills to handle it. So, diversify and venture into different fields when practicing then later on, after your skills have improved, you can be selective and choose one or two topics of interest that you can be working on. Here you have the liberty of choosing the types of clients that you want to work with.
Choose a topic of interest
I know this may sound contradictory since I mentioned 'diversify' at the top, but yes, you need to choose one or two topics of interest after you've gained experience. I know there are people who like being all over the place. This might be good to some extent but not entirely. The most successful people you see out there concentrate on one thing at a time. They do it so well and that's why they are so successful. They don't become jerks of all trades, and you don't see them jumping from one idea to the next.
As an example: Steve Jobs put all his focus and efforts on his Apple brand. You never saw him leaving Apple and switching to Samsung or Techno. He stood by his brand and made it better every single time and he got the most success out of it. The same should be true for you when it comes to transcription. Choose a topic of interest and stick with it.
I personally loved working on self-development materials because I got a ton of useful information from the projects that I could apply in my daily life. And that really motivated me to keep doing the same kind of projects.
You can start with general transcription jobs and later work your way to remote medical transcription jobs if medical topics interest you.
Practice makes perfect
This is a biggie, really. I hear people saying that "Practice makes perfect" all the time. Now I know it's for a good reason. As a beginner, it might be difficult to just get a 1-hour audio recording from a client and start working on it. Doing this will be detrimental to your transcription career. You will produce poor quality work. The client will be disappointed and they may never want to work with you again. Furthermore, you will be so worn-out and won't be thinking of finishing what you started.
So, I advise you to start with simple and short files, then keep improving by getting longer and more complex ones. Start with 2-minute, 5-minute and 10-minute files then after a while, look for 20 minutes, 30 minutes or even 1-hour files.
Start listening to one speaker files and then go to 2 or 3 speaker files. These may be on self-development then business or finance audio recordings. Listen at least 4 or 5 times and then confirm, "Was what you heard the first time still what you are hearing now?" If it is then you are on your way to better listening abilities.
---
More Information
I hope you liked "How to Sharpen Your Listening Skills in Transcription" post. If you did, Like My Facebook Page for more transcription updates. I believe you will love the many useful tips, resources and transcription companies that I post there.
Save
Other Transcription Resources:
If you want to pursue transcription as a career, I highly recommend the Free 7-Lesson Mini Course offered by Janet Shaugnessy over at Transcribe Anywhere. She will teach you what transcription entails, whether it's a good fit for you, how much to earn and why transcription is an in-demand skill right now.
Need more transcription resources? Feel free to check out these awesome ebooks:
Save