This post contains affiliate links, which means I may receive a small commission, at no extra cost to you, when you make a purchase. Please, read my affiliate disclaimer for more details.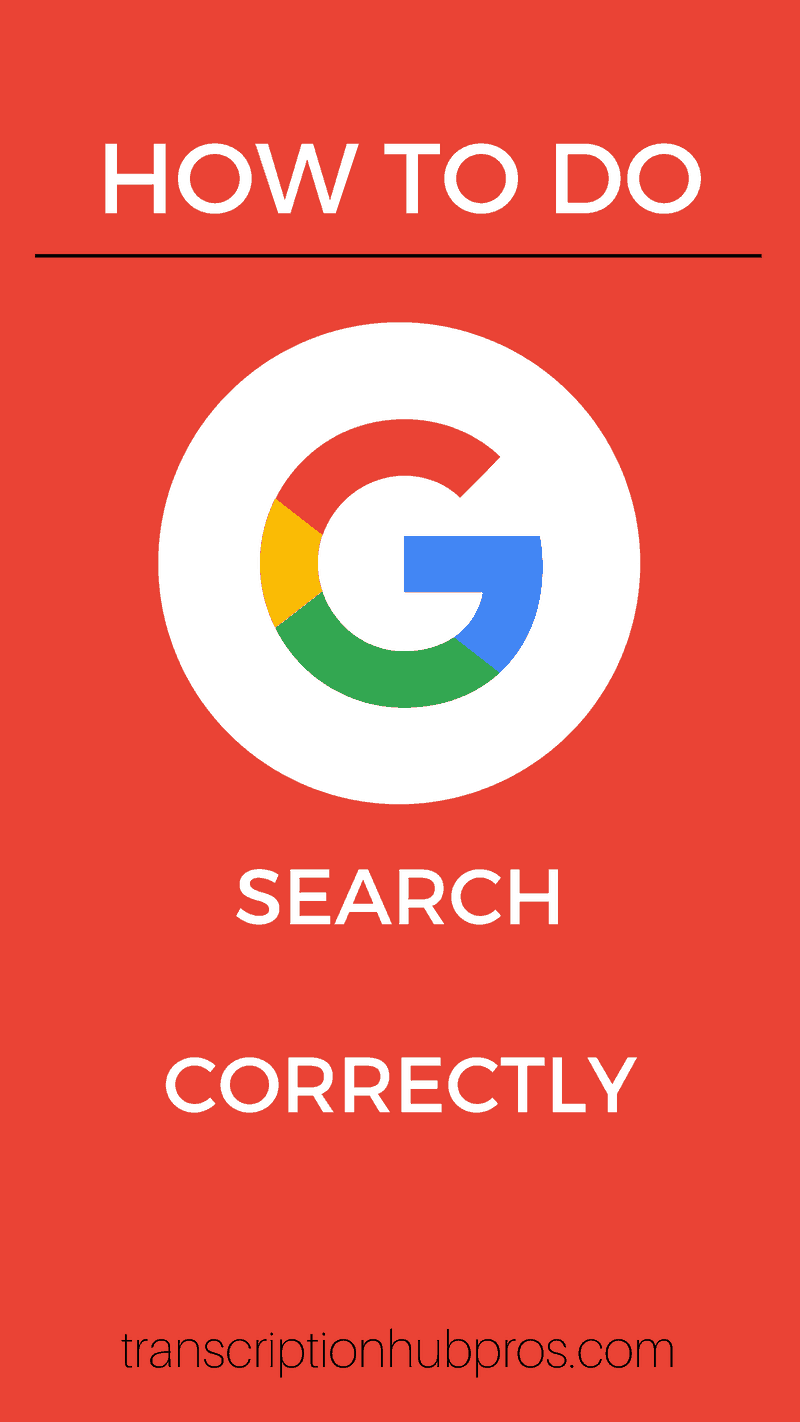 As a professional transcriptionist, one of the skills you must possess is good Google Research skills.
Knowing how to do a Google search correctly will not only make your work easier, it will ensure that you submit client-ready transcripts that meet their needs in a timely manner.
From my personal experience, misspelling a client's name or getting their company wrong may cost you that contract that you worked so hard to acquire.
If you are new and not familiar with this, please, make sure you read this article to the end. I have outlined and explained the whole process using text and images so you can understand better.
I explain how to get those difficult words that make you scratch your head a thousand times in an easy and friendly manner.
Related:
In this example, the transcriber (my subcontractor) didn't know the correct spelling of the speaker. So, she decided to do her best and write it as phonetic. See the example below.

As you can see above, Angle Barrenweld is what the transcriber typed. But, the correct spelling should be Ingvild Bjornvold. So, how do we go about finding the correct spelling?

Copy the terms Social Solutions and paste it in Google and click search. Social Solutions is a company/brand name. You will realize that there are lots of searches on there but there is no mention of director anywhere. The next step is adding the word "Director" to those two terms as shown below.

Here, several searches with the term director showed up. We have April Rose who is the Director of Account Management. Chris Wheeler, the Director of Advanced Support Consulting Group and Senior Director of Account Management Sales whose name has not been disclosed. They are all directors working at Social Solutions. But, our main focus is on Director of Strategic Initiatives. Our last option is to type "Social Solutions" put a dash then "Director of Strategic Initiatives." And, bam! We got our search.

The fifth search even has a brief bio about the speaker. This is a great resource for getting more info about him in case it's needed in the transcript.
---
More Transcription Resources
I hope you enjoyed today's post. If you want more posts like this, check them out How to Set Up Express Scribe Ready for Transcription or How to Set Up Microsoft Word Ready for Transcription.
Do you want to learn more about transcription? Get more information below: